The Little Cottage in Lantern Square by Helen Rolfe:  Warm but sometimes gritty story of loss, betrayal, trust and second chances - book review -
Former city high-flyer Hannah moves to a Cotswold village to make a fresh start after the heartbreak of a broken friendship and romance.
Wednesday, 2nd September 2020, 3:45 pm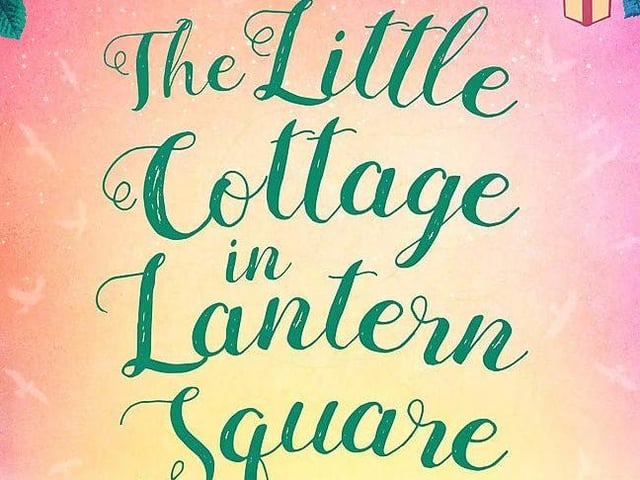 The Little Cottage in Lantern Square
If you're feeling the first nip of autumn in the air, lift your spirits and enjoy a reading escape to the magical Cotswold village of Butterbury, where broken hearts are mended and love and friendship blossom.
For the past year, contemporary women's fiction author Helen Rolfe has been delighting e-readers with a four-part series of fabulous feel-good novellas following the triumphs, disasters and dramas of a young woman seeking new beginnings after betrayals and break-ups in her high-flying London life.
And now these gorgeous stories – brimming with mystery, romance and the warmth of community – have been collected together in one paperback book to lighten, brighten and bring some laughter and tears for readers who have missed out on the fun.
Former city high-flyer Hannah's move to enchanting Lantern Cottage, tucked away in a square in the close-knit village of Butterbury, marks a fresh start as a home owner and business owner after the heartbreak of the broken friendship and broken romance she endured in London.
Hannah is the sort of person who just can't help being kind to others. Running her business,Tied up with String, from home, she sends hand-made gifts and care packages across the world, as well as delivering them to people she thinks need them the most.
Despite a brush with the undeniably handsome but arrogant local GP, Dr Joe Altringham, on her very first day in Butterbury, she has settled into the village, making friends and volunteering at the local care home, and even forming a tentative relationship with crusty busybody next-door neighbour Mrs Ledbetter.
But when her ex-best friend Georgia turns up and wants in on the action, Hannah has to decide whether she is willing to forgive and forget the past. And with her business now in jeopardy, she knows it's vital that she maintains the reputation she has established, and discovers who she can truly trust.
Meanwhile, a mysterious care package has landed on Hannah's own doorstep. Who is trying to win her heart… and will she ever be willing to give it away?
Past and present clash in this warm but sometimes gritty story of loss, betrayal, trust and second chances as the delightful Hannah works hard to build a new life and a new purpose whilst still struggling to leave behind the people and events that tore her old city existence apart.
Rolfe knows what makes people tick – their fears, their disappointments and their need for companionship – and this sparkling concoction, set in the kind of charming rural village where many of us would love to live, serves up lashings of drama, a big helping of romance, some soul-searching dilemmas, and a cast of (mainly!) lovable characters.
So if it's a breath of fresh country air, a friendly hug, and a comforting slice of community spirit that you're seeking, head off to beautiful Butterbury and feel the love!
(Orion, paperback, £7.99)