The Ugly Truth by L C North: thought-provoking contemplation of the dark side of fame – book review-
Melanie Lange appears to have it all... a former model and now YouTube star and CEO of her own cosmetics company, her father is a billionaire business tycoon and she is one of the most recognised celebrities in the country.
Published 4th Apr 2023, 03:45 BST

- 3 min read
Updated 4th Apr 2023, 14:23 BST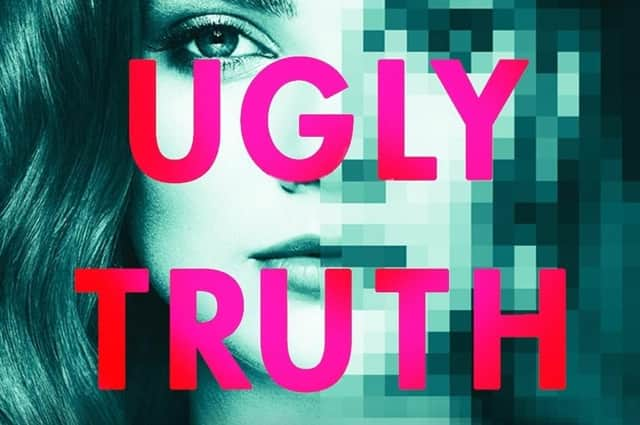 But several months ago, after telling her fans she was going to 'take some time out' following a messy divorce, Melanie disappeared off the radar. And now all has changed because she is posting emotional videos claiming she is being imprisoned by her father and needs help to escape.
Her father, Sir Peter Lange, says she is a danger to herself and has been admitted to a private mental health clinic. Her ex-husband and best friend say she has been kidnapped. Who is telling the truth, and who is lying?
Welcome to the intriguing debut thriller of L.C. North, an exciting new author who studied psychology at university before pursuing a career in public relations. And what an addictive and thought-provoking contemplation of the dark side of fame The Ugly Truth proves to be as North combines her love of psychology with her fascination with the whole cult of celebrity.
By inviting readers to take sides, North cleverly immerses us into a battle between the warring claims of those close to Melanie whilst laying bare the malign impact of media pressure and exposing the blatant abuses of those in powerful positions.
At the heart of the story is Melanie who stepped into the limelight at the tender age of fifteen and, as a girl who 'radiated health and wealth,' quickly became one of Britain's most famous models. It was a career that only lasted two years and yet for the past two decades, she has become an instantly recognisable celebrity facing intense media scrutiny and an almost obsessive public fascination with her private life.
But after a public breakdown, widely thought to be due to her divorce from entrepreneur Finn Parker, and losing custody of her two sons, Sebastian aged six and William, five, Melanie told her followers she had been through the hardest months of her life, wasn't coping and was going to 'work' on her mental health.
But months later – after no word or sightings of Melanie – secret emotionally charged video recordings have started to appear on the internet, in which she claims she's being held prisoner by her father in a locked house on a private estate, and pleads for help to release her from 'this hell.'
Her father, in turn, has made his own statement, urging Melanie's fans not to believe her claims, saying his daughter is being treated at a private health facility supported by medical professionals, and that she is safe and healthy and growing stronger every day.
Meanwhile, Melanie's personal assistant and best friend, Nell Stevens, fears for her safety, convinced that the whole situation is 'insane' and unable to believe that the police haven't arrested Sir Peter. And even ex-husband Finn, who believes that public scrutiny helped to destroy their marriage, fears that Melanie has been kidnapped.
Everybody has a view on Melanie's mysterious disappearance... the media will say whatever gets them the most views, the public are fickle, and the Twitter mob are divided between the #SaveMelanie and the #HelpPeter campaigns. So what really happened to Melanie?
North knows how to ratchet up the tension in this carefully created and superbly imagined cautionary, contemporary tale which peers into the darkest corners of celebrity culture and picks through the detritus of lives damaged and devoured by the cruel and notoriously fickle nature of fame.
Narrated through interviews, transcripts, social media and diary entries, The Ugly Truth brims with powerhouse emotions and was undoubtedly written in the shadow of the #SaveBritney movement which aimed to free the star from her 'conservatorship' and the control wielded by her father.
The result is a blistering account of obsession, personal tragedy, the slow and painful breakdown of mental health, and the unpalatable truths that fester behind mass media overload and click-bait headlines.
Perceptive, disturbing, mind-bending, and unafraid to explore the poison that infects families living under the spotlight, this is a gripping read from the first page right through to the final, breathtaking dénouement.
(Bantam Press, hardback, £14.99)