Benedict Cumberbatch's role as a grieving father was 'an unpleasant place to go'
New dad Benedict Cumberbatch has said playing a parent who loses a child was "a very unpleasant place to go to".
Published 15th Sep 2017, 11:37 BST

- 2 min read
Updated 27th Sep 2017, 11:43 BST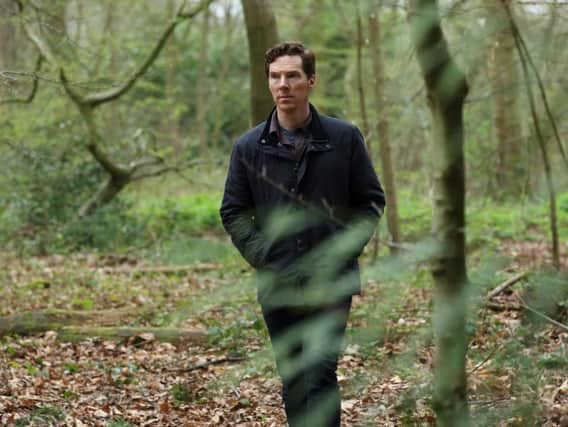 The Sherlock actor plays author Stephen Lewis in the BBC One adaptation of Ian McEwan's award-winning novel The Child In Time.
The book, which won McEwan the prestigious Whitbread Novel Award in 1987, is centred around Lewis and his wife Julie (played by Trainspotting star Kelly Macdonald) and their struggle following the loss of their young child.
He said: "When you're dealing with something like the loss of a child it's pretty distressing, I won't lie. It was a very unpleasant place to go to.
"By circumstance it happened that my second boy had been born weeks before, but it's not a prerequisite to doing this role to be a father.
"If you were a childless actor trying to imagine it you'd have to be made of stone not to feel the enormity of what that must be like.
"Playing with your own experience can be incredibly dangerous anyway as you need to be able to separate things very easily, otherwise things can get out of control and be very damaging.
"So I tried as much as possible for that not to creep in.
"How you make sense of a life with an absence that is ever present is a horrible thing to contemplate."
The Sherlock actor and his theatre director spouse, Sophie Hunter, have two young sons and welcomed their youngest, reportedly named Hal, in March this year.
They are also parents to son Christopher Carlton, who was born in June 2015.
The actor described the character Stephen as "an everyman" who is "more a spectator than a participant", but a very loving father.
"The Child In Time is about how he is destroyed by that incident and how it affects his relationships and everything that has given him purpose before that point," he explained.
"But then also how he somehow manages to find some kind of salvation and acceptance of what happened, his responsibility, the effect on other people and the enduring love he has for his missing daughter, Kate."
The drama is the first to be produced by Cumberbatch's production company SunnyMarch TV and is directed by British director Julian Farino, whose previous television credits include the first few instalments of hit HBO show Entourage.
The novel has been adapted for television by Stephen Butchard, who recently worked on The Last Kingdom.
The Child In Time airs on BBC One on September 24 at 9pm.