Comedy version of sci-fi classic The War of the Worlds is on its way to Wigan venue
A critically acclaimed comedian is taking on one of the world's most famous science-fiction novels as he goes on tour, including a stop in Wigan.
Published 17th Mar 2023, 15:45 BST

- 1 min read
HG Wells' The War of the Worlds was published 125 years ago and has been subject to various remakes over the years.
Now musical comedian Edy Hurst hopes to finish the story once and for all.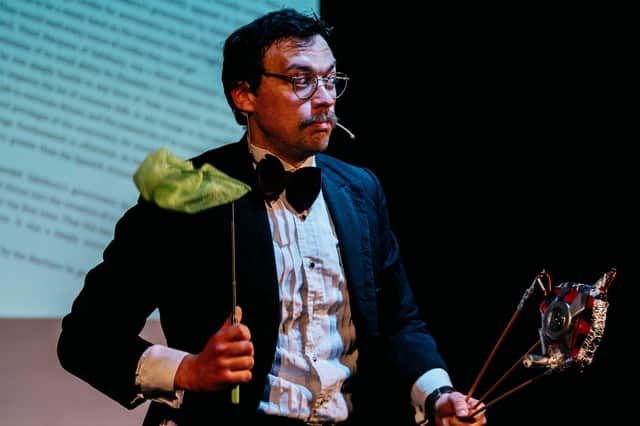 Having sifted through the endless array of remakes, reboots, re-imaginations and rip-offs, he is heading on tour with an interactive, multimedia, comedy rock opera to unite all retellings.
Edy Hurst's Comedy Version of Jeff Wayne's Musical Version of HG Wells' Literary Version (Via Orson Welles' Radio Version and Steven Spielberg's Film
Version) of The War of the Worlds will be performed at The Old Courts in Wigan on Thursday, March 30.
It has already been seen at the Edinburgh Festival Fringe, London's Museum of Comedy and Buxton Fringe, where it was nominated for the best comedy show award.
A partnering podcast named Edy Hurst's Podcast Version of... The War of the Worlds was released during lockdown and featured guest experts including HG Wells documentary makers, critical eugenicist academics and academics of germ theory during the British Empire.
It has been in sci-fi podcast charts across the world, including taking the number one spot in Bermuda.
Edy is a critically acclaimed comedian who has appeared on BBC Radio 4, Next Up Comedy and BBC Radio Manchester.
He was a finalist in the 2021 Musical Comedy Awards and is co-creator of Cultural Comedy Tours, a project where stand-up comedians perform tours across museums, galleries and heritage sites.