All hail the mighty spud: behind the scenes at Lancashire's premier potato peddlers Fresh Fylde and Fabulous
Show me a person who doesn't like potatoes and I'll show you a liar. Spud-sceptics are few and far between for a reason, and that reason is simple: the potato reigns supreme, king of all vegetables. But where do those golden nuggets of culinary royalty come from?
Published 3rd Mar 2023, 04:00 BST

- 2 min read
Fresh Fylde and Fabulous in Greenhalgh is a potato-grower and manufacturer which produces some 1,000 tonnes of spuds every single week, supplying the UK food sector with the starchy raw materials for their chips, mash, fries, roasties, baked potatoes, rostis, crisps, hash browns, and the odd dauphinoise.
Founded in 2005, the company has grown into one of the UK's leading potato suppliers, boasting not only unrivalled expertise in the field, but a £12m turnover, some 70 members of staff, and a second site in Leeds, where they are venturing into carrot-, onion-, and sweet potato-production to boot.
"I was only supposed to be here for six weeks and that was nearly 20 years ago!" says the company's CEO Simon Leaver. "It's been amazing to see the company grow - I started out doing admin for the farm when it supplied the likes of McCain, then moved into sales, transport, finance, growing, and procurement, so I've worked in most parts of the business.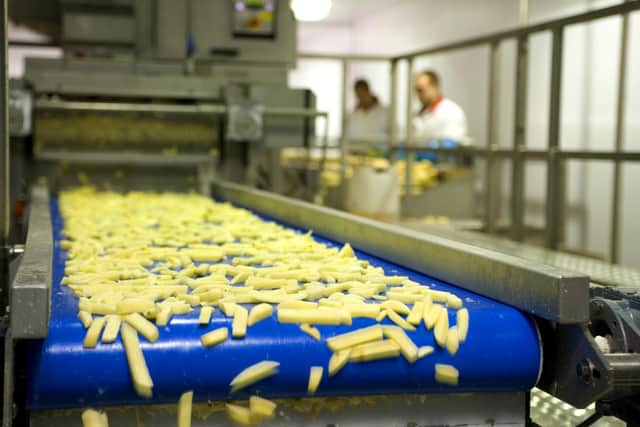 "Potatoes are a British classic and it's an understated and humble vegetable, but there's an incredible amount of science and attention to detail that goes into something which most people take for granted," he adds. "We're not afraid of change: we want to broaden our product portfolio and look at a future expansion of our renewable biogas plant as well."
The company installed their own biogas plant in 2014, enabling them to turn waste potatoes and peel into electricity and fertiliser. But they didn't stop there: they also built a new factory in 2019, installed rooftop solar panels, and implemented a bespoke digital quality-check system with help from the tech programme Made Smarter.
"It's a great place to work," says Technical Services Coordinator Alistair Law. "We've got so many different parts to the business, from farming and processing, which involves providing a range of different cuts for customers as varied as independent fish and chip shops to big ready meal manufacturers, to the sustainability angle of our biogas plant.
"All our waste goes into our anaerobic digestion plant, which is great because it closes that circle and produces fertiliser as well as a consistent and efficient gas supply which isn't dependent on the weather," he adds. "Potatoes is a good business to be in! It's the best vegetable in terms of health benefits, calories-to-price- and weight-ratio.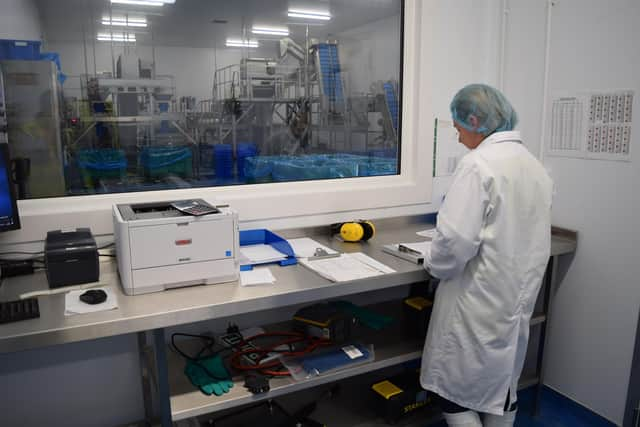 "Plus, they're never going to go away because you can't go wrong with potatoes!"
Simon heartily agrees. "The biogas plant was a really valuable addition," he says. "It's stable income, it provides that circularity by valorising waste, and it produces something of value in electricity and fertiliser for potatoes the following year, whilst also contributing towards decarbonisation.
"It's been a privilege to grow such a successful business and I've loved working with such a committed team," he continues. "We're a small business, so it has that family feel, there's a really supportive atmosphere, and it's always great to see people like Alistair come on. It's been a hell of a ride."