Bankruptcy order made against Wigan rugby legend after festival collapse which left thousands out of pocket
The Wigan-based organisers of a scrapped music festival at Ewood Park have been declared bankrupt.
Published 16th Mar 2023, 14:05 BST

- 2 min read
The collapse of the festival, due to take place at the Blackburn Rovers stadium over the spring bank holiday weekend last year, left thousands of ticketholders out of pocket after it was "postponed" without explanation. None have received refunds from the organisers, Summerfest UK Limited.
Anthony Baldwin and former cherry and whites star Andy Gregory were joint directors of the company, said to be based at Waterside Business Centre, in Canal Street, Leigh. They both resigned as directors in October.
Now it has emerged that both Mr Baldwin and Mr Gregory have been declared bankrupt over their failure to honour their debts and their contractual commitments.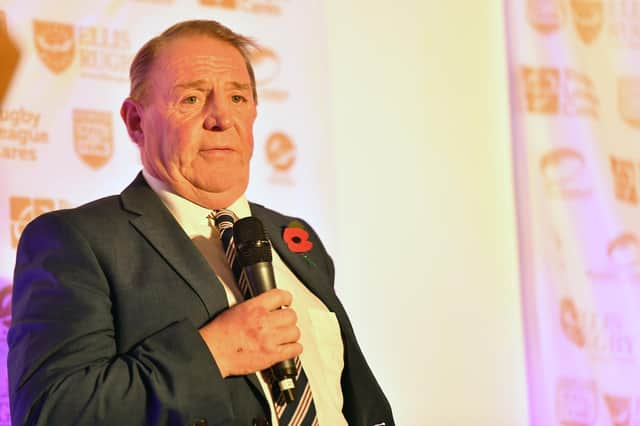 Unfortunately, the bankruptcy order means that ticketholders - some of whom paid hundreds of pounds for the best VIP tickets - are unlikely to ever see their money again. The three-day 80s pop-themed festival had attracted big name acts from the era, including The Human League, Boy George & Culture Club, and UB40.
Investors also lost money as a result of the collapse of the event, including a Manchester-based businessman who invested a six-figure sum.
The bankruptcy order against Mr Gregory, made on October 26 2022, states that his assets were zero, while his total liabilities amounted to £411,955.05p.
The report by the official receiver on Mr Gregory's bankruptcy stated: "There is not a prospect of money being returned to creditors.
"Any payment made to creditors is dependent on the value of the assets realised and the costs of the proceedings."
The report goes on to say: "Andrew Gregory states that he was unemployed at the date of the bankruptcy order. Mr Gregory signed a Personal Guarantee for a debt of his Limited Company. The debt has crystalized and due to a reduction in income he is unable to make payment.
"Andrew Gregory attributes his insolvency to 'mismanagement of the Limited Company.'"
A bankruptcy order was also made against Mr Baldwin on the same date as that of Mr Gregory.
When approached by the Wigan Post and Observer, Mr Gregory, 61, reiterated that he "didn't know anything about ticket sales and banking."
He added: "I put it in the hands of people I trusted and ended up like this. I'm not happy at all. I won't name names, but they know who they are.
"Some big-hitters in the business community in the Wigan area were telling me, 'for God's sake, get out of that and pack in as a director.' It's backfired on me."
A Facebook group called "Summerfest 2022 Blackburn... Where are our refunds?" was formed by those who lost out after buying tickets for the event last year.
They include an NHS worker who paid £535.50 for a three-day VIP box with her husband, while another bought 25 tickets at a cost of £619.50. Despite repeated attempts to contact the organisers about refunds, none have been successful.
Blackburn Rovers FC were not involved in organising the event but provided the venue.