'If you've got a dream, pursue it': award-winning 24-year-old Lancashire entrepreneur talks business
Some of the very best ideas are the simple ones, the ones that make you go 'why didn't I think of that sooner?' Just such an idea hit Conor Walsh one day when he was working on a building site.
Published 24th Mar 2023, 04:00 BST

- 5 min read
Updated 24th Mar 2023, 16:32 BST
An electrician by trade, he realised he needed more earth sleeving, a flexible PVC cable used to cover exposed wiring, and so headed off to the site's huge 100m drum. Just about to cut himself a length and head back to his job, a thought occurred to him. Whipping out his tape measure, he cracked it open and pried out the tape itself, replacing it with a coil of earth sleeving instead.
Pulling on the exposed thread of sleeving from within the repurposed tape measure shell, he now had a ready-made spool for on-hand use. He also had what he hopes will be a million-pound invention. And it's not his only one.
An early penchant for innovation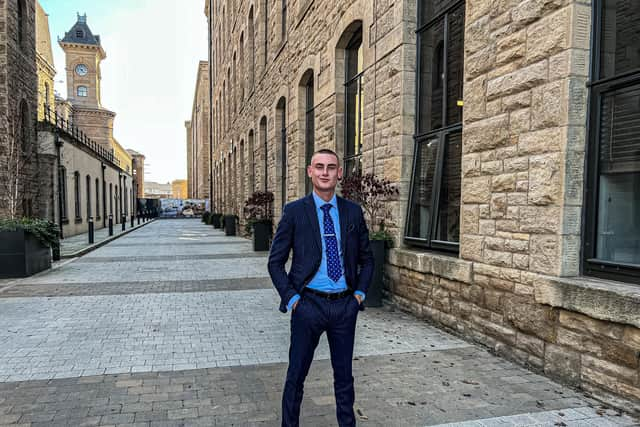 "Growing up, I was always messing about, taking things apart and putting them back together," says Conor, 24. "I was really close with my granddad and he had this workshop, so we'd spend ages in there fixing stuff and doing things like making cricket bats from scratch using all the specialist tools and building model aeroplanes. I was very hands-on.
"Even with something as simple as a stick I'd found, I'd be whittling it down with a Stanley knife in no time, so I've always been good with my hands," adds Conor. "I just enjoyed that kind of thing, which is why, when I grew up and had to start thinking about money, I became an electrician - so I could get stuck in and fix things.
"I've never thought 'I can't fix that', because someone made it in the first place - Nasa has literally sent people to the moon. I have that innate innovation as opposed to thinking 'that's someone else's job' and I really think that, if you put your mind to something, you can ultimately comprehend how it works."
Keeping it real with ReelHelp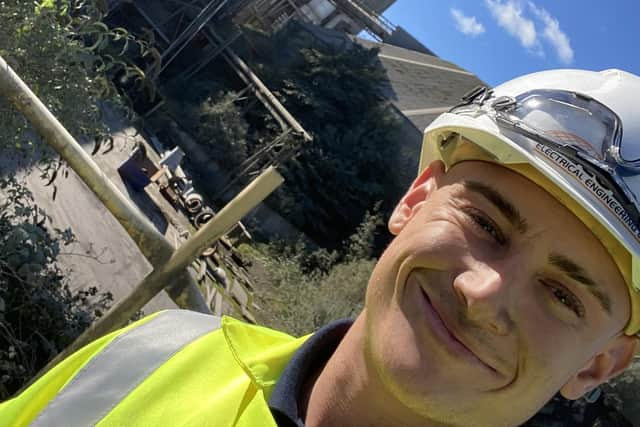 And, so, to ReelHelp - the name Conor gave to his repurposed tape measure invention. "It's one of those products that every single other electrician is immediately over the moon with," says Conor, from Clitheroe. "People have said that they can't believe how simple and effective it is, but those are the kinds of ideas which really make money."
It seems industry experts think so, too. Recently recognised for his pioneering invention in helping electricians reduce waste when they are rewiring on a job, Conor's ReelHelp has earned him an unexpected Young Innovator Award from Innovate UK, which is an arms-length public body of the UK Government.
With the Young Innovators competition having received almost 700 applicants, Conor's award also earned him a share of the £1.25 million prize fund alongside 92 other young people aged 18 to 30 with business ideas that could change the world. He will benefit from not only a grant, but one-on-one business coaching and an allowance. Naturally, he's thrilled.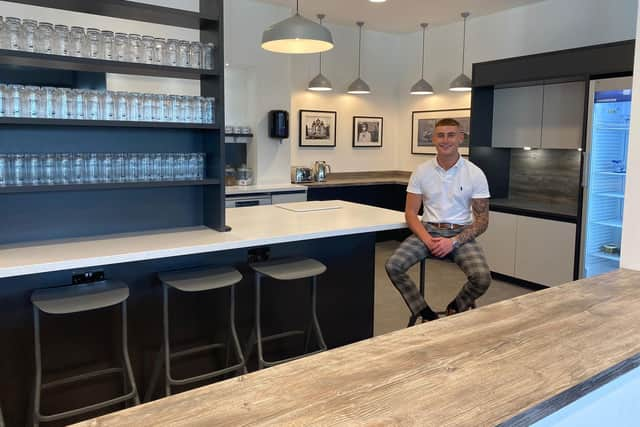 "I was developing the product with [fellow entrepreneur] Paul White and he signed me up for the 2022 Lancashire Innovation Challenge as a confidence-booster," says Conor. "I had no expectations, but I ended up winning it, which led me on to being named as a winner of a Young Innovator Award from Innovate UK and gave me access to a fairly decent-sized grant.
"The product is still in the development stage at the moment, so we're doing a lot of 3D printing and assessments of how things are going as well as giving it to sparkies to test," adds Conor. "But, hopefully, in the next eight months we'll have a prototype that we're happy with for manufacturing. I love it; I wake up every morning ready to work hard for myself."
And ReelHelp is just the start. On top of his potential-laden forays into the world of inventing, Conor is also collaborating with Paul, who himself is the founder of The Modern Milkman - a 21st century take on the old-fashioned milk round - on Patch, an app designed to connect customers with window cleaners.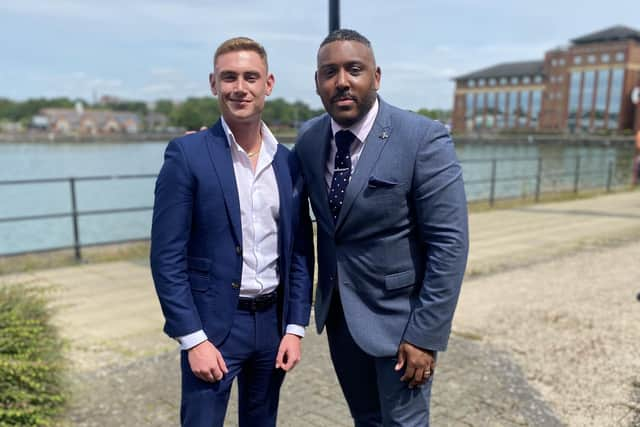 So far, Patch has attracted a lot of interest and funding: such is the overwhelming interest in the platform's potential, it raised over £250,000 from investors in the second half of 2022 alone, and the pair haven't even had the time to put together a prototype app yet, either. I ask Conor if that kind of pressure ever intimidates him.
"I thrive on it," he replies immediately. "Every day is firefighting to an extent and everybody's shattered at the end of the day, but knowing that we have 30 investors means that it has to work, so we know we've got a job on our hands. But it's exciting; the whole idea came from us talking about The Modern Milkman and what that's done for the industry.
"Paul just made a passing comment about how he wondered how much bigger it'd have been if we'd done it for window cleaning instead, and that struck gold in my mind," Conor adds. "I must've begged him for two months to start the business! Then, without telling me, Paul applied for a government start-up grant and, when it came through, he rang me at work.
"He said 'we've been given x-amount of money, so go in the office right now and hand your notice in,'" continues Conor, who just last year was still getting grubby on building sites. "So I did. Taking in what we've taken in so far has given us a lot of confidence and it's been a whirlwind of a year, but if you have a good idea and put your mind to it, you can do anything.
"The money side of things can be stressful, but an iPhone can cost a grand and a lads holiday can cost a couple of grand, so that puts it in perspective. Putting money into pursuing your own business ideas instead is worth it and there really is no better time than right now."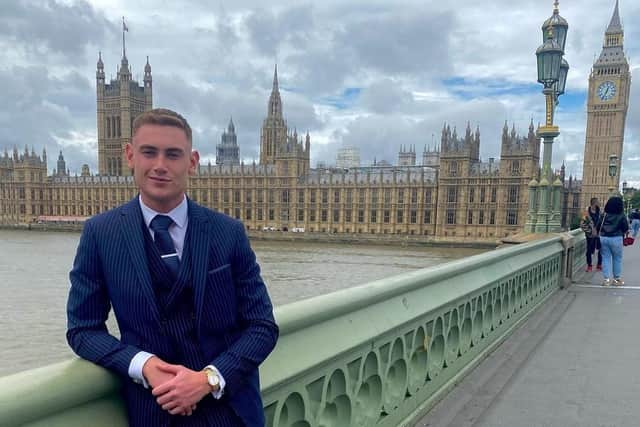 What do the next five years hold? "Making ReelHelp the access point into the market to start a hand-tool company, which is a massive dream, and taking over the UK window cleaning industry with Patch," Conor says. "And I'm dedicated to pursuing things internationally as well: I don't just want one company, I want to learn and branch out.
"But it's not just about wanting to be this big entrepreneur, it's about creating communities and business families," he adds. "We want employees to be happy, that's the culture we want to have. That's why I started something called Let's Get It, which is an online community where other young entrepreneurs can share and discuss their own potentially life-changing ideas.
"It's about sharing free expertise and helping others with contacts and support," Conor continues. "Hopefully it can facilitate people's journeys and, in 10 years' time, just think where we can all be. That's why I'd encourage anyone interested to apply for the Young Innovator Award, because it gives you business support, contacts, and a grant.
"It's amazing for any young person who wants to be a business-owner and who has a brilliant idea. It can change your life. You just have to believe in yourself, talk to others, be open, ask for help, and ask questions. If you've got a dream, pursue it."