Lancashire hairdressing entrepreneur grooming the next generation of stylists after 'unbearable' Covid
For almost a decade, Salon Glo has been serving a litany of satisfied customers, making sure locals look as fly as can be. Now, in celebration of her salon's eighth birthday, Lancashire business owner and entrepreneur Nicola Smith has opened up about the secrets behind her hairdressing establishment's success.
Published 11th May 2023, 04:55 BST

- 2 min read
Updated 12th May 2023, 08:59 BST
According to Nicola, who dreamed of opening her own salon for 15 years before opening Salon Glo's doors, it's all about creating the right atmosphere and offering top-of-the-range customer service. And, having obtained her Level 2 Hairdressing in 2001, 38-year-old Nicola is now keen to pass on her experience to other aspiring Lancastrian barbers and stylists.
"I've always wanted my own salon and always had a vision of what I wanted to create," says Nicola. "After my youngest son started school, I felt the time was right to finally make my vision a reality. It's not just about creating great hair, but making them feel special by offering great customer service in a calm, friendly, and relaxing environment.
"I wanted to create that space for not just clients but team members, too," she adds. "A client once told me that she had visited another salon in the past and received an amazing haircut but was never offered a cup of coffee and the customer service was poor; she said she never returned for that reason."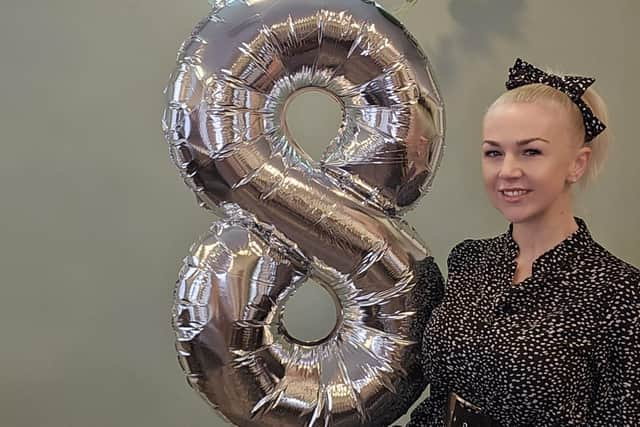 A lot has changed at Salon Glo over the years. Having started out with just three members of staff and five styling stations, the business now boasts 10 members of staff, 14 styling stations, and two other outlets called Chelle's Beauty and Cheyne's Training Academy North West, who offer apprenticeship programmes. Not even Covid could stop Nicola.
"Covid was an unpredicted spanner in the works and very detrimental to our small business," she explains. "As lovely as it was to spend precious time at home with my two boys, I was under immense pressure and strain to keep the business above water in preparation for our return.
"The uncertainty was unbearable at times, but we're still here to tell the tale, which unfortunately isn't the case for many other hairdressing businesses," adds Nicola, who offers clients a wide selection of complimentary beverages and who has styled her salon with a mixture of rustic woods, earth browns, sage greens, and foliage.
"My favourite aspect of the job is, without a doubt, the lovely relationships that I have gained through my amazing clients. Many clients that I worked with as I began my hairdressing journey 22 years ago are still with me now - if that isn't loyalty, then I don't know what is. I take great pleasure in knowing I have helped someone, even if it's just lending an ear."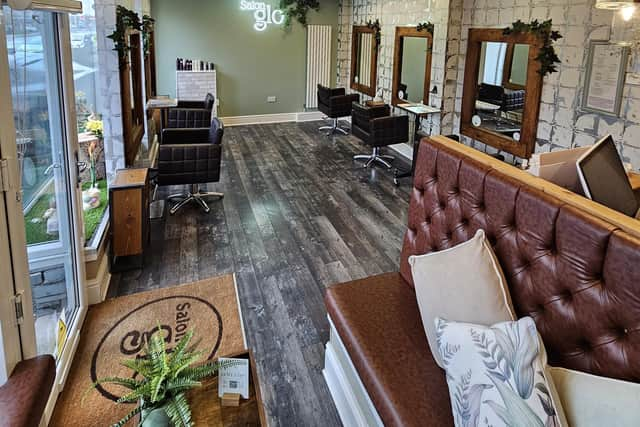 Asked what advice she'd offer to any young stylist looking to emulate her, Nicola says: "Start small, plan accordingly, delegate where possible, don't stress when things don't go to plan, believe in yourself, and - most importantly - look after yourself. Hairdressing has changed drastically over the years and it's important to move with the times.
"And, for us, 2023 will see a continuation of growth, education, marketing, and planning."