Miller Homes' community fund donates more than £1k to Wigan organisations
Miller Homes has donated more than £1,500 to two Wigan-based organisations.
Published 31st Jan 2023, 15:45 BST

- 2 min read
A total of £1,600 was donated to groups across Wigan, including £1,000 to All Ears MHA C.I.C, which supports schools with mental health awareness sessions and assemblies in memory of Aleysha Rothwell who died by suicide aged 16 in 2014.
The Storehouse Project is a small, registered charity that has been running for 14 years.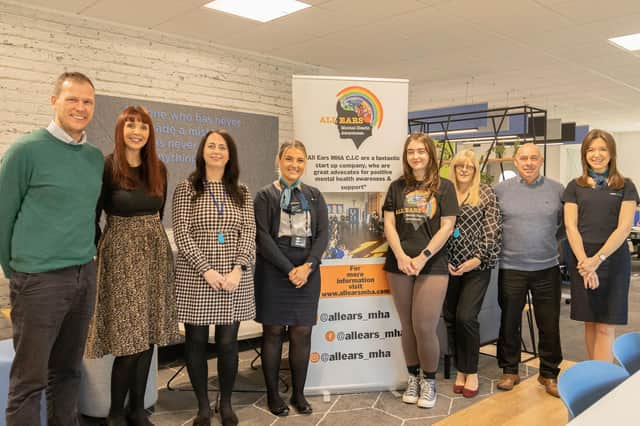 Its main aim is to reduce poverty in the North West of England and promotes social inclusion.
The homebuilder established its fund in early September, pledging £10,000 to community groups and other good causes across the North West.
The scheme enabled non-profit organisations, schools, and other community groups to apply for money from the fund to support their causes.
The initiative extended across its 10 regions in England and Scotland – generating over 400 applications.
Groups applied for donations ranging from £250 up to a maximum of £2,000.
Across the UK, 96 community groups have been supported and after much consideration, 10 worthy causes in the North West were chosen by Miller Homes staff who volunteered to take on the role of Community Fund Ambassadors.
Clare Noakes, Sales Director for Miller Homes North West, said: "I would like to thank everyone who took the time to apply to the Community Fund, and congratulations to the successful candidates.
"It has been an incredibly rewarding initiative for the team to be part of and to see first-hand the difference these donations have made to the different groups we've been able to support.
"Working closely with our local communities and helping worthy local projects and initiatives close to our developments in the North West will always be one of our top priorities."
Miller Homes has supported the Wigan community in a number of ways since the launch of its Eston View development, based in Ashton.
It recently donated £500 to Highfield Grange FC to sponsor 13 football kits to the team which included training tops, shorts, and socks and Christmas toys for children to Wigan-based Diamond Community Support Centre charity.