Plans for former Wigan town centre offices to be discussed at conference
Plans to turn former Wigan Council offices into a business hub will be discussed at an investment conference.
Published 16th May 2023, 04:55 BST

- 2 min read
The UK's Real Estate Investment and Infrastructure Forum (UKREiiF) will take place in Leeds on Tuesday, with more than 6,000 people expected to attend, including 750 investors and developers and 250 local authorities, including Wigan.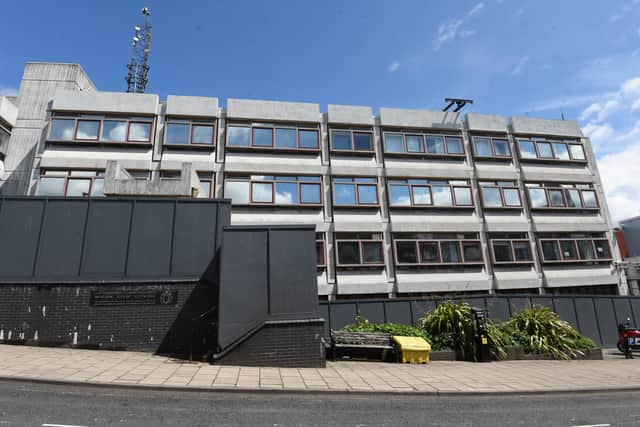 Wigan Council's director of place Aidan Thatcher will take part in a discussion about "creating better places and environments for work", using the Civic Centre as an example of what can be achieved with existing buildings.
The modernist building was originally unveiled by mayor John Farrimond in 1970, with council services staff based there over the decades.
Capital & Centric plans to restore it in two phases and it will have 32,000ft sq of work space when completed.
It will be geared towards providing spaces for start-ups, co-working and small businesses, alongside larger spaces, coffee shops, outdoor decked hangouts and a roof garden.
Joint managing director John Moffat said: "Who says Manchester has to have the monopoly on cool work spaces? Post-pandemic, people are re-assessing where they want to work and this space could easily provide a base for ambitious and creative start-ups who want a cost-effective alternative to the city centre or somewhere closer to home.
"We're suckers for a restoration. We've as much respect for these bold '70s creations as we do the majestic mills that have a hundred years on them. They're part of the architectural narrative of the nation and – at a time when loads of these mid-century concrete buildings are being flattened – it's important we preserve what we can.
"The bones of the civic centre are solid, it just needs some vision to create the next chapter.
"We want to prove we can deliver one of the best office spaces outside of Manchester, with creative spaces where people want to hang out, greenery and sensitive design that elevates the original features."
Work on initial designs for the former Civic Centre is now under way, with a planning application expected to be submitted later this year.