Say cheese! Behind the scenes at Lancashire's famous and historic Butlers Farmhouse Cheeses
A fourth-generation family business, Butlers Farmhouse Cheeses really know their onions when it comes to cheese. From staying true to their historic roots with classic 90-year-old recipes to embracing innovation with artificial intelligence, Butlers is one of Lancashire's most beloved cheesemakers for a reason.
Published 10th Mar 2023, 04:00 BST

- 2 min read
Updated 10th Mar 2023, 07:36 BST
"Being a fourth-generation family business based in rural Lancashire means opportunity," says owner and commercial director Matthew Hall. "We've got very strong foundations, a rich history, and a product that's well-known across not just Lancashire but nationally and internationally, which brings us a whole set of opportunities to build on new ideas.
"Looking back over our 90 years, the fundamentals of building a business have been ticking along steadily for 70 years, so now we're looking to turbocharge things with freshness without having to start from the ground up again," Matthew, 34, adds. "We have a passion for what we do and a credibility which has been hard-earned over the years.
"That resonates with customers. Being a family business means having people who care which means the consumer gets a product made with love and which means we can focus on development and innovation because it's the right thing to do and it benefits our people and our community rather than because it's something a shareholder in the city wants."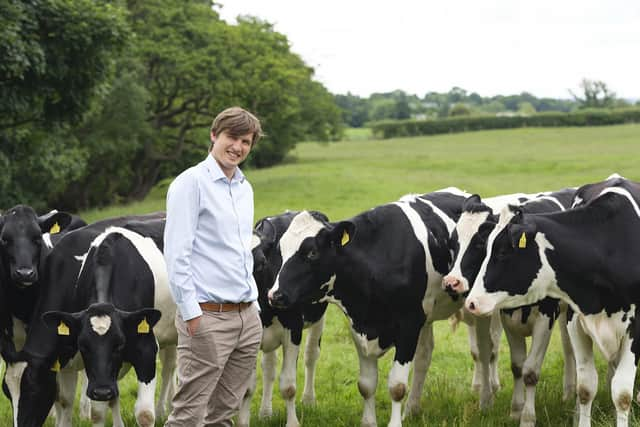 Based in Inglewhite and famed for their Blacksticks line, Butlers not only makes classic handmade farmhouse hard, soft, and blue cheeses, but creative new concoctions such as cheese Easter eggs and a blue cheese brûlée. Prioritising local, their cheese is made from milk hailing from the very fields which surround their dairy.
"I feel like I've worked here since the day I was born!" says Matthew. "But I've been back here doing a grown-up role for about eight years after going to uni, going travelling, and working in London for five years. I got to the point where I realised there was opportunity in cheese, I fancied moving back to the North West, and I wanted to make a difference.
"We're a business based around a people-product and pioneering spirit and we've got an incredible array of talent here, so I enjoy working here immensely," he adds. "That opportunity to create and innovate is something we encourage - we want to create an incubator for people to be an entrepreneur with their own careers.
"Being at the forefront of an industry like Lancastrian cheese is, in a nutshell, cool!" Matthew continues. "When you can go into a supermarket in Scotland or Devon or in the Houses of Parliament and see one of our products, that's a feeling you can't quite put your finger on. And, as a business, innovation is in our DNA."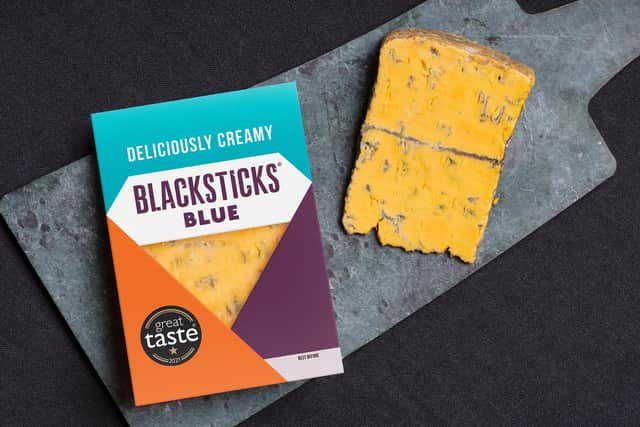 Simply put, the future of farmhouse cheese is bright.
"We're in the midst of a British cheese renaissance which we like to think we're leading here from rural Lancashire," says Matthew. "Sure, cheese has a 98% household penetration, but the majority of that is cheddar, so people are discovering things like Blacksticks Blue and British brie. We're awakening those senses..
"And, while we're always looking at tweaking things and creating the next cheese recipe, we want to nurture a culture of creativity," he adds. "The sky's the limit."