Wigan businessman angry at lost Covid support in business rates row
Bill Kenyon, who owns Holland Hall at Up Holland, says bureaucratic hold-ups mean he has missed out on around £80,000 in grants for which he should have been eligible during the pandemic.
Published 11th Mar 2021, 07:00 BST

- 4 min read
Updated 12th Mar 2021, 14:09 BST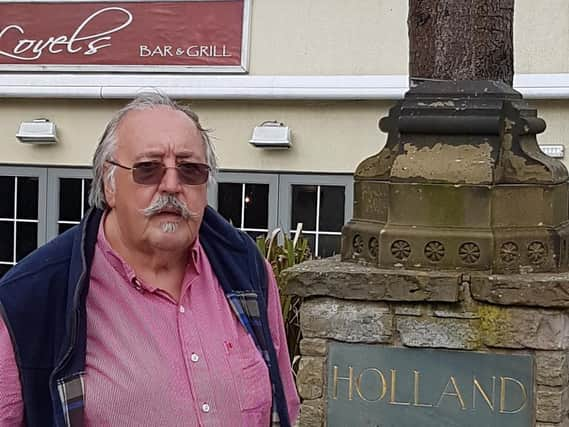 The former Latics chairman has been locked in a complex dispute with local and national government over the rateable value of the venue for several years.
As well as trying to get down what he says is an excessive overall rateable value, he has been trying to split Holland Hall into five separate businesses keeping the hotel, various dining and drinking venues and the food manufacturing company apart.
This, he says, would have entitled him to a large amount of Government aid for small and medium-sized businesses to keep them afloat while unable trade due to Covid-19.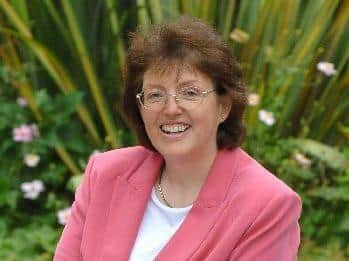 But getting the rateable value reduced and the operations split has been so slow that he has missed out on support.
Mr Kenyon says he has been forced to pump large amounts of his own cash into the concern and accused the authorities of failing to support firms and putting jobs at risk at a time of economic crisis.
West Lancashire Borough Council said it has done everything it can for him but his complaint is actually with the Valuation Office Agency (VOA), which sets the criteria to work out how businesses are charged, and HMRC, rather than the local authority.
Mr Kenyon is backed by West Lancashire MP Rosie Cooper who says support offered to him has been inadequate.
Mr Kenyon said: "The Land Registry sorts this and all they would tell me was that they couldn't do anything about the rateable value until someone from head office had assessed us - but they wouldn't come out. Then Covid came and you could never get hold of anybody.
"It took much arguing and several months for them to agree to come out and assess us. Meanwhile the Government grants for Covid support came out but they were based on the rateable value and mine was way over.
"Had my property been split up already I would have been entitled to two of the £25,000 grants and three £10,000 ones. That would have made a huge difference.
"I've had to put over £300,000 into Holland Hall since lockdown because I've got 14 staff I'm keeping on the books for when we re-open. I'm taking this on to do what is right for business.
"They should have been supporting me and my business.
"It's just bureaucracy and central government. It's frustrating when suddenly, with a swipe of a pen, they can give what I was entitled to three years ago and cut my rates. If they had just done what was asked I would have qualified for the grants."
Mr Kenyon said he initially applied to have the rateable value of £124,000 reduced and the premises split into separate businesses in September 2018. The value was eventually cut to £82,500 in July 2019, a couple of days before Mr Kenyon had been due in court over refusing to make what he saw as excessive payments.
But he says the Land Registry did not visit Holland Hall until the following July, and the decision on separating the hall into five businesses was only made in mid-October.
Ms Cooper said: "Mr Kenyon, like many small and medium business owners, has been fighting hard throughout the pandemic to protect his businesses and preserve the livelihoods of his staff.
"The Government promised to 'put its arms around' businesses during the pandemic, but unfortunately some have been missed. It is clear that Mr Kenyon has been failed and that his businesses have not been able to access the support they need.
"I would urge the government to re-examine its business support systems and to work with West Lancashire Council to keep local businesses like Mr Kenyon's afloat in these difficult times."
But a council spokesperson said: "Although we are responsible for making sure the billing and collection of national non-domestic rates is correct, the criteria that determine what individual businesses are charged is not set by us, but by the VOA, who are part of HM Revenues and Customs.
"We have no power to determine the individual rates for any business in our borough and we can only backdate reductions or amendments to the date from which any change to the rateable value of a property comes into effect following a decision from the VOA. Mr Kenyon's battle is therefore with the VOA and HMRC and not the council.
"We continue to support businesses in accordance with central government guidance in relation to the available support and funding.
"We can confirm that on the basis of the information held on the rating list as provided by the VOA in respect of Mr Kenyon`s liabilities, we supported him with the appropriate business grants in line with central government guidance.
"West Lancashire Borough Council has explained in detail to Mr Kenyon the current position in relation to his business rates account, the business grants that are available and confirmed that we could not have achieved a different outcome for him.
"We remain committed to helping businesses in the borough access financial support wherever we can, including Mr Kenyon's. We recognise many of our local businesses have suffered during the pandemic and we are working hard to help them get through these challenging times until the economic outlook improves."
A VOA spokesperson said: "We understand this is very challenging time for businesses and are working hard to support customers affected by the pandemic. We are committed to resolving cases as quickly as possible, although some complex cases may take longer than others. We cannot comment on individual cases. We continue to meet our statutory deadlines for Check and Challenge cases."
If you value what we do and are able to support us, a digital subscription is just £1 for your first month. Try us today by clicking here and viewing our offers.