Wigan entrepreneurs set up own businesses during pandemic
SHL discovered more than 1,200 new enterprises have been set up in the borough this year, the highest number in a decade.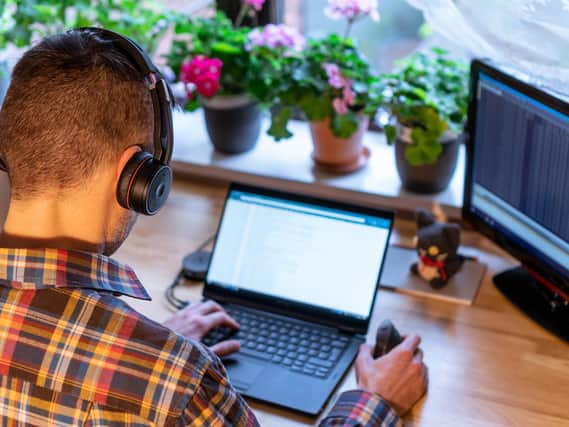 Analysis of Companies House data showed there have been 1,282 new businesses set up in 2020 so far, an 18.9 per cent increase on the number created in 2019.
Some of the most popular areas where Wiganers are looking to set up on their own include in real estate and property, where 57 businesses have been established this year, and in online or mail order retail, which has seen 44 new additions to the sector in the borough.
These are also some of the areas seeing the biggest year-on-year growth, along with house construction, repair and maintenance.
SHL says that despite the economic havoc wrought by the novel coronavirus 2020 is shaping up to be the best year on record for people looking to strike out in business on their own.
There has been a wave of high-profile companies going into administration this year while another string of well-known businesses have responded to the events of this year by announcing widespread job losses.
However, SHL said that with millions of people placed on furlough because they could no longer go into work and the jobs market looking extremely tough, people began to think about carving out their own opportunities.
It said the extension of the furlough scheme in June was the point when the data suggests new business creation started to boom.
The picture across the country and for the economy as a whole is extremely uneven, with some sectors seeing high numbers of new entrepreneurs and others contracting, while some regions have seen far more new businesses start up than others.
In Wigan the data shows that gradually over the past few years more and more people have been registering new businesses at Companies House, with the 2020 figure of almost 1,300 nearly three times the total of 451 recorded in 2010.
Since then the numbers have steadily risen year-on-year, with the exception of a blip in 2017 when new start-ups in the borough fell.
As well as the biggest increases sectors in Wigan where people have set up on their own include hairdressing and beauty treatments and electrical installation work.
Nationally booming sectors include e-commerce, clothing and retailing of medical goods, with the pandemic itself likely to account for some of this.
For more information visit www.shl.com/en/blog/will-2020-be-the-best-year-ever-for-new-business-creation-in-the-uk/
Thanks for reading. If you value what we do and are able to support us, a digital subscription is just £1 for your first month. Try us today by clicking here and viewing our offers ..