Wigan sweet shop owner voices fears for its future due to town centre parking issues
A Wigan town centre shop owner says he may be forced to quit over a long-running problem about parking for deliveries.
Published 9th Mar 2023, 15:45 BST

- 3 min read
Updated 9th Mar 2023, 16:14 BST
Tony Dickinson, owner of Grandad Jim's Traditional Sweet Shoppe on Standishgate says the surrounding area and lack of parking are seriously affecting how smoothly his business can operate.
The premises were formerly one shop before being divided into two, thus removing the rear entrance and as a result any stock must be brought in through the front door.
While there is a loading bay nearby, it is only small in size and fits just two or three vehicles at each time, with it often being full when Tony arrives for work.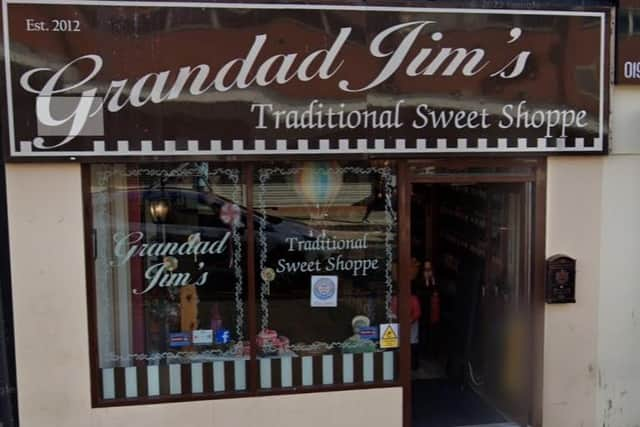 Further adding to the issues is the space along the front of the shops on Standishgate being exclusively for taxis and not to be used by any businesses or members of the public.
As a result Tony now parks in front of his own store on what is a widened pavement, with the businessman claiming that, even with his van parked there, it still leaves sufficient room for pedestrians to pass by.
Despite this, the owner says he is always beeing hassled by traffic wardens and that when he attempts to explain the circumstances to them, they aren't interested.
Tony says that he can't understand why five minutes to unload the vehicle and remove rubbish up to three times a week is causing such a problem: on one occasion he ended up with parking fines.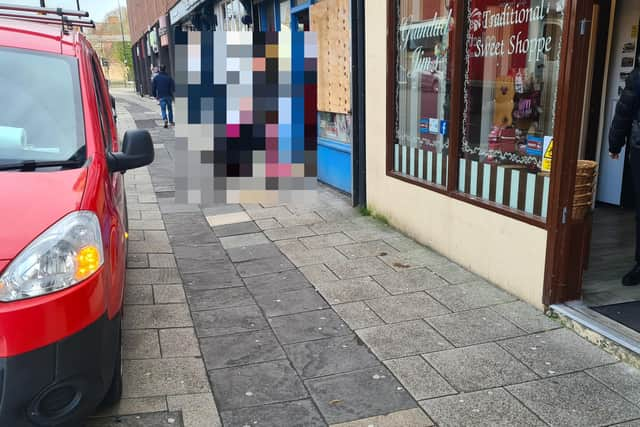 He wrote to Wigan Council to appeal the penalties and explain the situation, but it was rejected.
Tony said: "They don't give me an alternative. How am I expected to stock my shop up? All I want to do is run a business.
"We employ four local people and help bring business into the town centre. We don't have any issues at our other shops such as Chorley, Leyland or Horwich. If nothing can be sorted we may have to move once the lease is up."
Another instance saw his son get a ticket for parking his car in the loading bay, further prompting Tony to consider his future in Wigan.
Solutions proposed by Tony involve either allowing him to park for a short period of time a few times a week, or installing another loading bay so that there are enough for Standishgate's businesses.
Wigan Council environment assistant director David Lyon said "We will always try to work in partnership with businesses, so we can address and try to resolve issues together.
"Mr Dickinson's business is in a busy location in the town centre, recently exacerbated by a delivery service running from the nearby McDonalds.
"There is a loading ban in place on this pavement because it is really important that it is left clear of obstruction. Vehicles must not pull up on the pavement; this obstructs the footway, can make it difficult for people to pass by with prams or wheelchairs and who may be partially sighted or disabled. It can also damage the footway paving as it is not designed to take the weight.
"There are loading bays near to the shop, and we would encourage shop owners to try to arrange their loading and stocking needs at a time when it is less busy in this location."