Why football is the most popular sport on betting platforms
It is not surprising to see football dominating the sports sphere.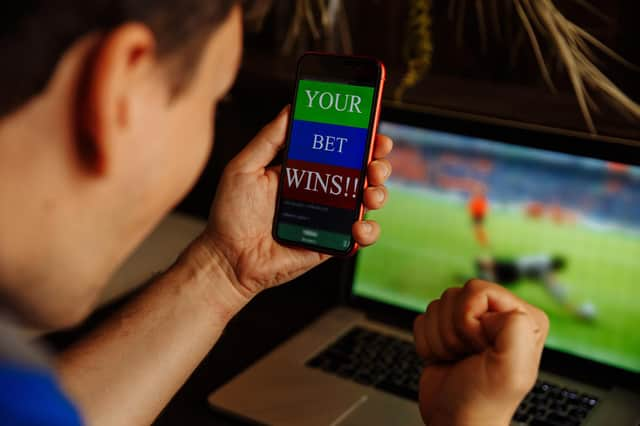 Almost everywhere you go in the world, you can see that football is such a massive sport. Americans have their own version of football that is more akin to rugby rather than classic football which is renowned through the years.
Over the years, football has continued to grow, becoming the most popular sport in the world. You can see pitches in any part of the world because of how popular football is in professional sports. It has a global reach and the only sport that can come close to that popularity is basketball but that is still a debate.
You can look at the current betting markets on many sports betting platforms and see that football is always near the top. Whether it's making a Bitcoin bet or a regular one on your favourite team, you should always have room for a chance for big results. Now, let's look into some of the biggest reasons why football remains the world's most popular sport on betting platforms.
On most online sports betting platforms, football is always near the top of the list when it comes to popularity. This is largely due to the worldwide reach of the sport since most countries have their own football leagues which will pop up on their platforms. It also helps that the Big Five leagues in Europe are the main leagues that people from all around the world watch using the internet and streaming platforms.
The Big Five leagues' popularity is a huge factor in football's growth because you can see leagues pop up in any area around the world. Countries that were previously not fans of the sport can turn into football nations after just a few years of support.
Football has many famous clubs and stars
While football is a team sport with 22 players on the pitch with 11 on each side, some star players have stood out. The likes of Lionel Messi, Cristiano Ronaldo, and Neymar Jr. have been amazing stars that have broken out through the mainstream. Ronaldo himself is probably the biggest name in the world because of football's popularity and his presence on social media.
Certain clubs like Barcelona, Manchester United, Real Madrid, and Chelsea have also made a difference in terms of sports betting because they are all known around the world for their contributions to football.
Bettors are blessed with many tournaments
When you look at the betting platforms, you will see that there is always a match almost every week. Even if there is a break, you can still bet on the matches between the national teams.
Football tournaments are always present and even if you're just a fan of the Big Five, you should try out the rest of the world as well because there are leagues in almost every country.
These are just a few of the reasons why football is such a popular sport including the way they can make a Bitcoin bet on any game they see. You have tons of choices because of the leagues that are available on streaming platforms.
If you suffer from a gambling problem or suspect somebody you know does, then we strongly suggest that you call Gambler's Anonymous at 1-626-960-3500 to talk with an advisor for help and to make gambling safer for you or your loved ones.
Underage gambling is an offence, all sites are 18+ ONLY. Gambling can be addictive, please play responsibly and only bet what you can afford. Bingo sites listed on our site may not be available in your region. Check your local laws to ensure online gambling is available and legal where you live.
Visit these organizations for free gambling addiction resources: