A proud 21 students from one Wigan college have been offered Oxbridge places
No fewer than 21 Winstanley College students have received Oxbridge offers for September 2023.
Published 22nd Mar 2023, 12:30 BST

- 2 min read
Ten have offers for Oxford University and 11 have offers for Cambridge.
Almost all the applicants came to Winstanley from state schools in and around the borough.
Will Hewson is one of two former Culcheth High School pupils holding an Oxbridge offer. His is for economics at Trinity College, Cambridge.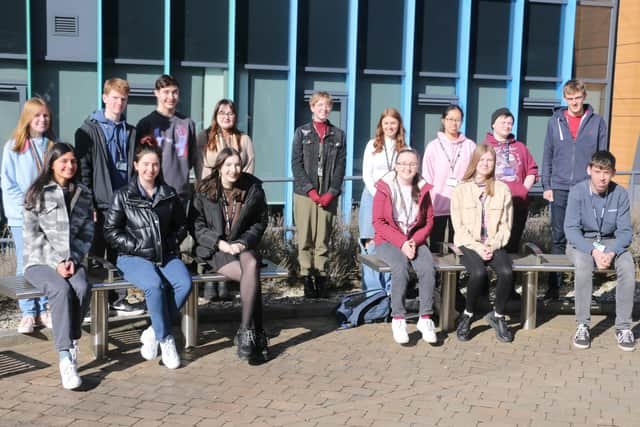 He said: "College offered plenty of support, including mock interviews, which was undoubtedly helpful for my application.
"My economics teacher gave me every opportunity to maximise my chances, and the Oxbridge programme provided everything I would need to know from the start of year 12."
One of the 10 students with an Oxford offer is former Shevington High pupil, Megan Radcliffe, who hopes to read theology and religion at St Peter's College.
She said: "When I found out I got an offer for Oxford I was proud as it reflected my hard work over the past few months. It has motivated me to keep working hard and be able to take up my place in September."
College principal Louise Tipping, said: "We are thrilled again this year at the number of students holding Oxbridge offers and specially to see that most of these students are from state schools.
"We work closely with local high schools to promote progression to higher education and to ensure that students from postcodes with traditionally low rates of progression are given extra support and encouragement.
"We did, of course, have outstanding students who were unsuccessful in their Oxbridge applications, but I'm pleased to see that they've all now received offers from other top universities."
Grant Fletcher who co-ordinates Winstanley College's Oxbridge programme, said: "We have a comprehensive Oxbridge preparation programme, to encourage and support students in their applications. The students have worked incredibly hard and the diversity of offers, including medicine, languages and law to name just a few, are testament to the varying talents and interests of our students."