More than nine out of 10 Wigan children get place at parents' first choice primary school
Wigan Council has released the statistics on the day mums and dads in the borough find out where their children who are starting school in September will be learning.
Friday, 16th April 2021, 11:21 am
Updated
Friday, 16th April 2021, 11:54 am
The anxious wait for parents of three and four-year-olds to find out where they have been allocated a place comes to an end on what has now become known as National Offer Day.
In Wigan the town hall says 91.5 per cent of children will be going to their parents' first-choice school if the application was submitted before the closing date of January 15.
That means a total of 3,260 applications had their first preference met, the council's figures showed.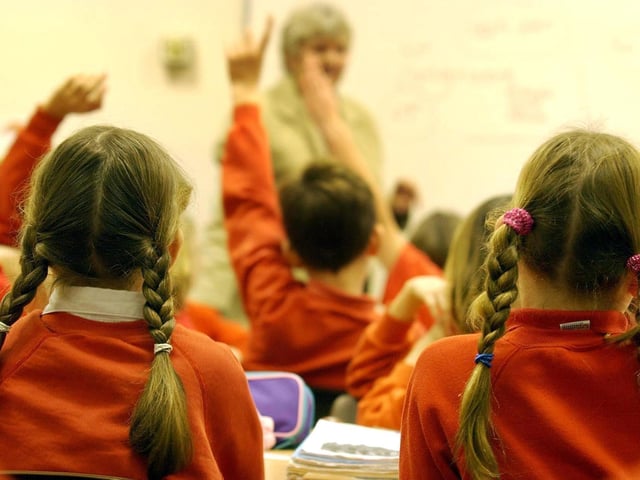 Primary school pupils in class
A total of 173 children, or 4.9 per cent of the applications, will be going to their parents' second preference, with 32 applications, or 0.9 per cent of the total, getting their third preference.
Leading law firm Stephensons is advising parents who are unhappy with their allocated place that they may be able to appeal.
School leaders say the pandemic is also likely to have heightened parents' feelings of anxiety as they waited to receive news of the school place offered to their son or daughter for this autumn.
Paul Whiteman, general secretary of the school leaders' union NAHT, said many families applying for places for September 2021 will have been unable to visit the school in person due to Covid-19.
He said: "It is vital that no child going through the primary admissions process this year should be disadvantaged. Support must be in place for families to navigate what can be a daunting process.
"For those families not getting their first choice of school, the appeals process will be going ahead, albeit virtually. This process must be as robust as ever and be made clear to parents through effective communication and advocacy, where required."
Official data shows that, last year, 90.2 per cent of pupils were offered their first choice of primary school – which was down slightly on 90.6 per cent in 2019.
Last year, the Department for Education (DfE) changed its rules amid the pandemic so that parents unhappy with their school place would not have to make an appeal in person.
The temporary change has been extended until the end of September 2021 due to coronavirus restrictions.
Appeal panel hearings will be able to take place "either in person, by telephone, video conference or through a paper-based appeal".
If you value what we do and are able to support us, a digital subscription is just £1 for your first month. Try us today by clicking here and viewing our offers.