Petition begins for new zebra crossing in Wigan as parents fear for children's safety
A petition has been launched in a Wigan township after crashes, near misses, speeding and dangerous parking raised questions over schoolchildren's safety.
Published 18th Mar 2023, 15:45 BST

- 2 min read
Deborah Parkinson, a councillor in Standish, has started a campaign to get a crossing close to St Marie's RC Primary on Avondale Street there.
Parents have been voicing concerns even before the latest car crash because the street in question leads to an industrial estate, meaning lots of HGVs going up and down.
Furthermore a new housing estate planned in the area will mean yet more vehicles passing through Avondale Street on a regular basis.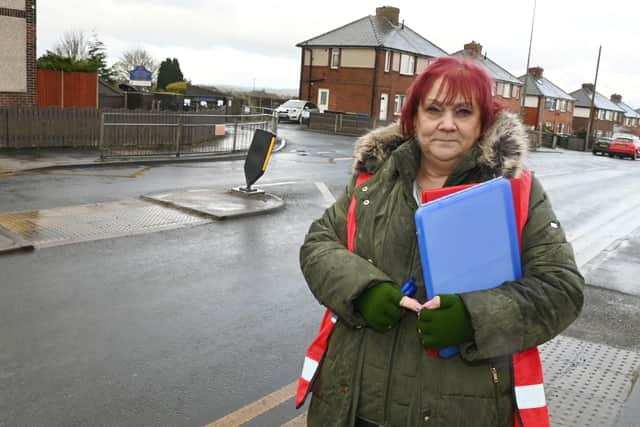 And then there are the speeding issues.
Coun Parkinson said: "Cars are meant to be doing 20 miles per hour down this road, and I've taken pictures of the sign that flashes each vehicles speed up and it was showing up to 33/34mph.
"The man doing the lollipop duty there has not been replaced since last summer. I know there is difficulty in recruiting but, with this being a main road and a bus route, we need safety measures in place."
She says she has witnessed first hand how busy the surrounding area can be after a school day, with cars parking wherever they see fit and parents attempting to carry lunch boxes and hold onto their children at the same time.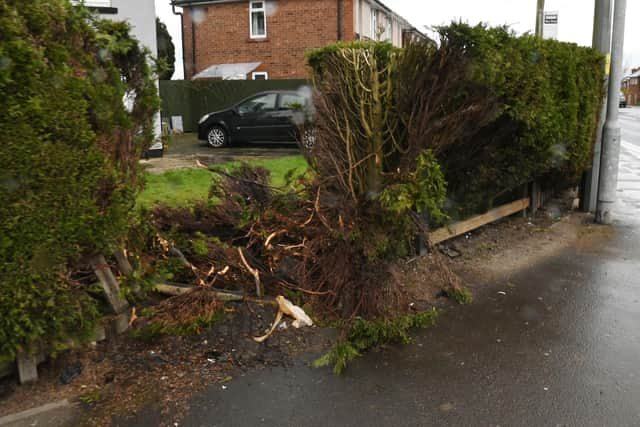 Due to the only form of crossing for pedestrians being an island, it is not compulsory for cars to stop which means the area is not particularly safe for residents either.
The most recent incident saw a vehicle end up in the front garden of a home on the street for the second time in 12 months. Fortunately no one was injured but had someone been in the garden or on the footpath Coun Parkinson says "it doesn't even bear thinking about."
Following this latest emergency, the councillor began exploring the possibility of installing railings along the road to prevent a repetition in future.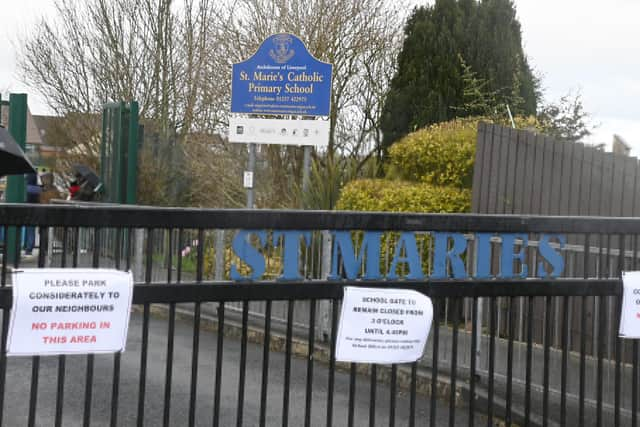 But most importantly a zebra crossing of some sort is what she wants to push for, to ensure the safety of local children and to make sure that drivers stop when necessary.
In addition to the online petition that has been launched, Coun Parkinson has already filled 14 pages' worth of signatures backing the campaign to get crossing measures installed.
She said the number of signatures obtained shows the importance of this issue to people in the area and how it is vital finally to get some form of road safety measure in place.
Coun Parkinson said: "Two young girls also came up to me and asked to sign the petition as they wish to start crossing the road safely on their own.
"Of course their signatures can't be counted, but if young people are also coming up and wanting to sign it then something needs to be done."
A Wigan Council spokesperson said: "We're aware of the petition and will consider it in line with our processes. Our highways team is in contact with the local councillor about this issue."