Young Wigan football star kicks off teaching career
A former professional Wigan footballer has decided to trade the pitch for a classroom as he begins make a career for himself in education.
Published 3rd Feb 2023, 15:45 BST

- 3 min read
We like things home grown in Wigan, whether it's our pies, footballers or teachers. And Josh Gregory from Winstanley ticks two of these boxes having switched from playing professionally for Wigan Athletic to being a trainee PE teacher.
The 24-year-old has enrolled on the Learning Futures Partnership at Hawkley Hall High School and is one of a number of locals who has decided that not only is teaching his vocation but doing so in a community familiar to him has many benefits.
Josh has been able to do this thanks to a Wigan-based teaching alliance comprised of two other nearby academies – Winstanley College and Byrchall High School – under the umbrella of the University of Cumbria.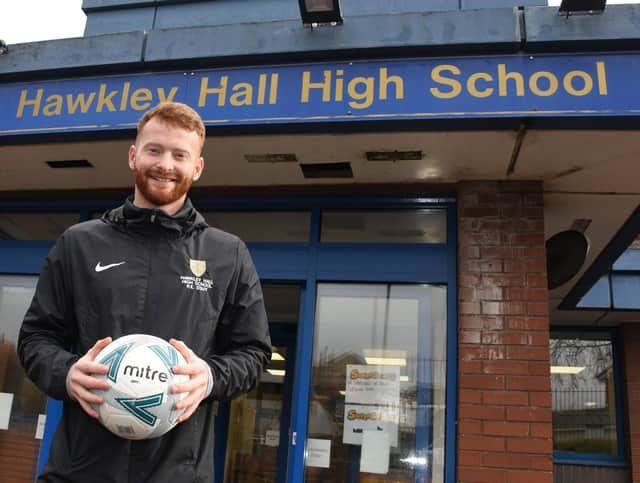 Now in his second term and relishing every minute, Josh said: "I like working with young people and I enjoy being a full member of a PE department. This is what makes this course, School Direct, very different from a wholly university-based programme - it's very hands-on right from the start."
Having always loved sport as a child, by the age of six he was playing at Winstanley Warriors and shortly after was picked up by Wigan Athletic, joining its Youth Academy where he impressed to make the scholarship team.
Combining rigorous training and exercise with a strict nutritional regime helped Josh to secure FA Youth Cup success. His midfield skills saw him playing at Leicester, Derby and of course Wigan.
This was all done alongside his academic work in which he secured a level two coaching qualification and had been offered a professional contract by the age of 18.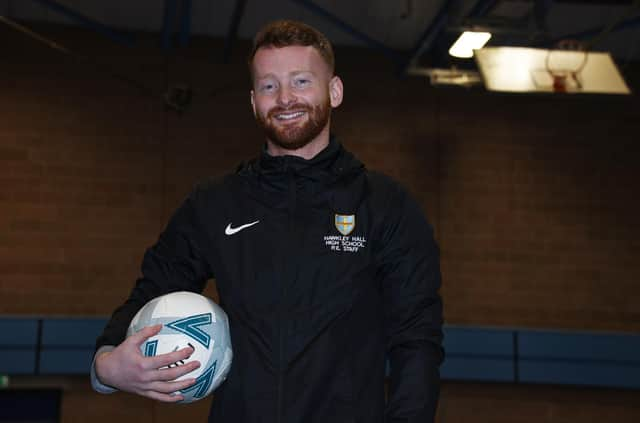 At this time, the sport had become his life as he embarked on an intense period of training, diet and exercise, but his efforts paid off and he became a regular member of the first team squad as the League One outfit travelled to play all over the country.
A special moment for him was lining up to play against Liverpool in a friendly in 2017.
But for professional athletes, there is no "off switch" and after some soul-searching, Josh decided that this wasn't the direction in which he wished to take his life. As a result he applied for Liverpool John Moores University and was accepted to read for a degree in Sports Science.
Although Covid cut into his student activities, he put his coaching skills to good use with local youth teams and realised that he had found his niche.
Remembering how much of a role model his own PE teacher Mr Townsend had been during his time at The Deanery High School, Josh next applied for a post-graduate teacher training course and was snapped up by the Learning Futures Partnership.
Course Leader Julie Langton said: "Josh has made a fantastic start to the course, forming excellent relationships while on his first placement at The Byrchall High School, Ashton-in-Makerfield. He coached a Year 8 rugby team which won every one of their matches. He is already well on the way to being as good as Mr Townsend!"
Despite studying for a masters-level qualification, he still plays semi-professional football for Prescot Cables, and says he is now is able to achieve a good work-life balance.
He says that part of of the skill of beign a good teacher is being a good listener, taking the time to hear what young people have to say. Whilst he admits that he may like to work abroad once he has qualified, a good teaching job would make him stay local.
As the saying goes, you can take the boy out of Wigan, but you can't take Wigan out of the boy.