Borough musician urges ethnic minorities to get Covid-19 jab
Portia Gwanzura, from Leigh, wants people to ignore anti-vaccination scare stories on social media.
Thursday, 4th March 2021, 7:00 am
Portia, who is from Leigh says she is concerned about content on networks such as WhatsApp which seems to be attempting to convince black and Asian people not to get vaccinated against the novel coronavirus.
She shared her own story of receiving her first dose at Leigh Leisure Centre last week and experiencing no problems during or after the jab.
And she hoped this would help to put people's minds at rest in communities which have suffered disproportionately from the effects of the novel coronavirus.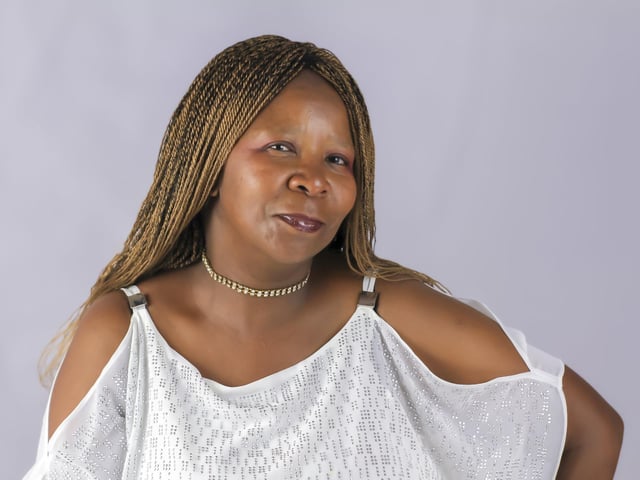 Portia Gwanzura
Portia, who is originally from Zimbabwe, said: "I think social media is one of the biggest problems we have got.
"I have seen messages going around different What's App group and I really don't think some of it is true.
"I do feel that certain groups are not being provided with the facts about the vaccine so they can make an informed decision, not one that is based on misinformation and fearmongering.
"There has been a lot of negative messages around the Covid vaccine and that is leading to a high level of scepticism among ethnic minority groups.
"In African communities we are all connected. We have sisters and brothers living in Africa, Canada, the USA and Australia. These messages can go around the world. My sister lives in Zimbabwe and she was supposed to be getting vaccinated but she was scared and didn't know what to believe."
This is not the first time Portia, who was the leader of a successful band in Zimbabwe called Hohodza, has gone public with her support for efforts to tackle the coronavirus as she released a song to raise money for the NHS last year.
The British Medical Journal (BMJ) has identified a lack of trust in vaccines among ethnic minority communities, particularly black British ones.
This, it says, is then capitalised on by people who want to spread misinformation, playing on long-running distrust of the government and other authorities among these groups.
In terms of the health system this is fuelled by discrimination, previous unethical research done by scientists and poor treatment of ethnic minorities by health organisations.
Portia said her own experience of getting her first dose in Leigh was plain sailing and very reassuring.
She said: "I got the phone call and the appointment was made through my doctor.
"There were approximately 100 other people there and I was treated exactly the same as everybody else.
"It all went very smoothly. They asked me questions if I had a cough or any other symptoms, I queued up with everyone else, I wasn't treated any differently to the people in front of me, I was allocated a cubicle and random, I had my jab and then sat for 15 minutes before I could go.
"I had no problems, didn't feel any pain, slept very well and the next morning started my day like I normally do.
"Since then I've been speaking to a few people I know on the phone who didn't know what to do and saying they should have the jab.
"I'm very keen to share my story and tell other people there's nothing wrong with getting vaccinated. We've got a vaccine being offered for free so we can be safe, and the people offering it are the ones who are helping us to get out of this.
"I think it's very dangerous if people are then saying they are not going to take it."
If you value what we do and are able to support us, a digital subscription is just £1 for your first month. Try us today by clicking here and viewing our offers