Liverpool lockdown: new Covid-19 restrictions explained as households banned from meeting indoors - and what 'Liverpool City Region' means
Stricter coronavirus restrictions have been put in place for Liverpool and parts of North East England as Covid-19 cases continue to rise
Published 1st Oct 2020, 13:29 BST

- 2 min read
What is Liverpool City Region?
Liverpool City Region includes the local authorities of Halton, Knowsley, Liverpool, St Helens, Sefton and Wirral.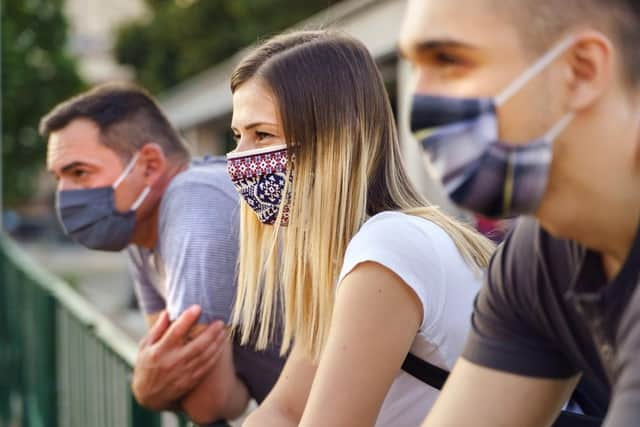 The new rules mean it will be illegal for households to meet in indoor settings in Liverpool and Warrington, including in pubs, restaurants and homes.
The same restrictions will apply in Hartlepool and Middlesbrough.
Health Secretary Matt Hancock told MPs he wanted the new rules to stay in place for "as short a time as possible."
Speaking in the House of Commons on the morning of Thursday 1 October, Mr Hancock said, "Today I am extending these measures that have been in place in the North East since the start of this week to the Liverpool City Region, Warrington, Hartlepool and Middlesbrough.
"The rules will be as follows, we recommend against all social mixing between people in different households, we will bring in regulations as we have in the North East to prevent, in law, social mixing between people in different households in all settings except outdoor public spaces like parks and outdoor hospitality."
Mr Hancock also said a £7 million funding package would be provided to the affected areas.
Alongside the new rule on mixing indoors, people in these areas should also:
not attend amateur sports events as spectators only visit care homes in exceptional circumstances adhere to guidance against all but essential travel
When will the new rules be enforced?
The new restrictions will come into force at midnight on Friday 2 October.
Why are these new rules in place?
The new rules have been implemented to curb the spread of coronavirus infections, which are quickly rising in some parts of the UK.
Mr Hancock said, "In some parts of the country the virus is spreading fast.
"In Liverpool the number of cases are 268 per 1,000 - so we need to act."
Data covering testing up to 27 September 2020 for Liverpool shows a total number of 1,287 confirmed cases over the last 7 days, which is an increase of 301 cases from the previous week.
Addressing the Health Secretary's announcement, Mayor of Liverpool, Joe Anderson, told BBC Radio Merseyside: "It's a strange one because it seems to be a halfway house.
"The infection rate is basically out of control…the businesses, the bars, the hotels, the restaurants, those are the people that are employed by the hospitality sector. Thousands of them are going to close and potentially won't come back."
In regards to the funding package that was also announced by the Health Secretary to help the affected areas, Mr Anderson said it was "nowhere near enough," as the amount of £7m "wouldn't be enough for Liverpool alone, let alone across the city region."