Desperate pleas for NHS dentists in Wigan to see people from hundreds of miles away
NHS dentists across Wigan have been inundated with requests from desperate people hundreds of miles away, a meeting heard.
Published 7th Feb 2023, 12:30 GMT

- 2 min read
Only 33 – 9.4 per cent – dentists in the borough now provide NHS services, with would-be patients struggling to be seen.
Wigan Council's health and social care scrutiny committee heard 31.9 per cent of children up to five are thought to have cavities or tooth decay.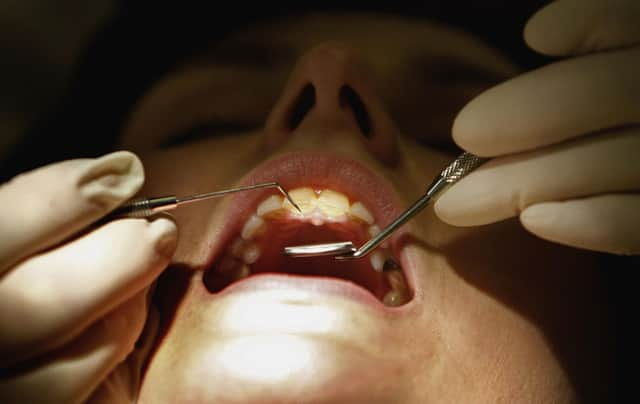 Asked how residents could have a better chance of being taken on by an NHS dentist, Ben Squires, head of primary care at NHS Greater Manchester, said: "They [dentists] are often deluged with inquiries about this from even people hundreds of miles away as this is a national challenge.
"We are looking to get practices to commit to a new level of patients to alleviate the pressure at the moment. We are still relying on the national website for that information."
There is currently no other option than to look on the NHS website for availability at practices.
Coun Paul Collins said: "This is a perfect example of how the NHS will become privatised. The cost of treatment, even when it is NHS treatment, is too high.
"I was told I might need a new crown which was £600. Even people in work might not be able to afford it. We have people that can't get a dentist and if they do get there, they can't afford it."
Coun Debbie Parkinson added her NHS dentist was kicking people off their list for not getting an appointment after two years – even during the pandemic when they were shut.
Mr Squires explained there is no policy as to how dentists manage their patient lists.
For affordability, there will be NHS Greater Manchester initiatives to provide supervised toothbrushing in all nursery and reception early year settings for children aged two to five, and support for fluoride dental packs distribution at one year and two to two-and-a-half year checks all for children, the meeting was told.
Dentists are private businesses and act as contractors to the NHS and the benefits "are not as good as they used to be", Mr Squires admitted.
He went on to say that they are working with dentists to try and get more on board to reduce the high level of demand.