Health bosses urge Wiganers to be prepared as Easter weekend and junior doctors' strike approach
Health chiefs are preparing for a busy week as junior doctors plan to take industrial action straight after the Easter weekend.
Published 31st Mar 2023, 15:45 BST

- 2 min read
Patients are usually encouraged to be ready for the long bank holiday weekend, when GP surgeries and pharmacies may be closed, by ordering repeat prescriptions early and stocking up on medication.
But as many people return to work after Easter, the NHS across England is facing the added pressure of junior doctors then going on strike for four days in an ongoing dispute over pay.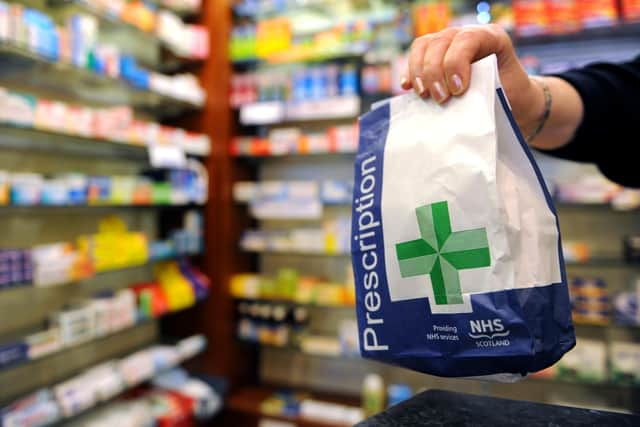 The British Medical Association (BMA) said a 96-hour walkout will take place for shifts starting between 6.59am on Tuesday, April 11 and 6.59am on Saturday, April 15.
Wrightington, Wigan and Leigh Teaching Hospitals NHS Foundation Trust (WWL) – which runs the borough's hospitals – is urging people to consider where they seek healthcare during this period in a bid to help manage the expected demand.
A trust spokesman said: "This four-day strike period follows the Easter bank holiday weekend, which is always a busy time for NHS services, and with this in mind, WWL is calling on your continued support by asking people to continue to access healthcare in the most appropriate way. If a condition is not life, limb or sight-threatening, please use NHS 111 online in the first instance or alternative services such as your GP, pharmacy or local urgent treatment centre.
"WWL is also encouraging family and friends of patients who are due to be discharged from hospital to continue to do everything they can to support their loved ones. This will help our teams to free up hospital beds for those who are waiting to be admitted."
As well as ordering repeat prescriptions, people are being reminded to stock up on any medications they might need.
Advice and treatment for lots of minor illnesses and ailments is usually available at pharmacies, without the need for an appointment.
Many pharmacies will still be open over the bank holiday, though some will operate with reduced hours.
Dr Manisha Kumar, chief medical officer at NHS Greater Manchester, said: "We want to help people to have fun and make the most of their Easter, while also being aware of the pressures that their local NHS will be facing over the weekend and the following week.
"Running out of your usual medication can have serious consequences, especially if you use them to control heart and breathing problems or a health condition such as diabetes. By stocking up on prescribed medication and being prepared for common illnesses with over-the-counter medicines which your pharmacist can help with, it means you can carry on enjoying the long weekend and not worry about it when there are likely to be disruptions during the industrial action."
Meanwhile, dental support can be accessed by calling the Greater Manchester helpline on 0333 332 3800. It is available from 8am to 10pm every day for those who need help urgently when their practice is closed or who do not have a regular dentist.