More social workers have been hired in the wake of a damning Ofsted report for Wigan Council
Children's Services at Wigan Council are no longer overly reliant on agency staff after a successful period of recruitment, a meeting heard.
Published 8th Feb 2023, 15:45 BST

- 3 min read
Updated 9th Feb 2023, 08:50 BST
Following an Ofsted report in July 2022 slamming the authoriry-run service, the team has reported to have been working hard on an action plan to improve its system.
Last year council bosses put the Requires Improvement Ofsted rating down to "underfunding and staffing shortages" – with the latter looking a lot healthier after a net gain of 25 new full-time staff members, the Children and Young People Scrutiny Committee was told.
Sandie Hayes, practice director, told Wigan Town Hall's council chamber how a net gain of 25 new staff members was in stark contrast to the loss of just over 30 workers the year before.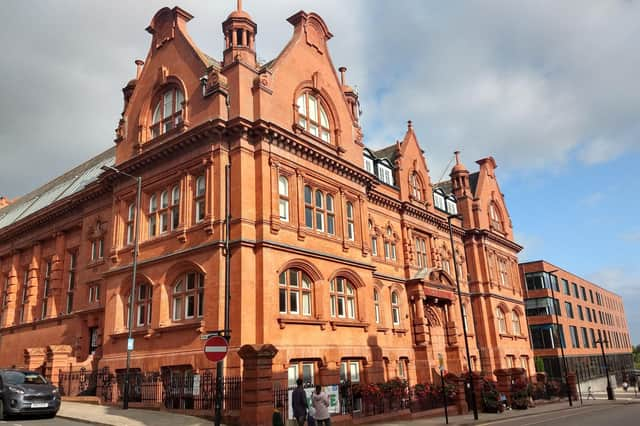 "By March we will be 78 per cent permanent staff with the rest being agency," she informed Coun Janice Sharratt when quizzed on how many permanent staff members there are now.
The total number currently sits at 87 social workers, in addition to other roles in the Children's Services team. When the Ofsted inspectors reviewed the council system last year, response times were key concerns – which the council suggested was due to staffing shortages.
Response to domestic abuse concerns being "not sufficiently robust" and child-protection plans not being specific enough were highlighted by inspectors back in May.
The report, published in July, also suggested that assessments of the "immediate risk of harm" to children was 'not as quick as it could be'.
However it did go on to say that it was mostly recognised well and responded to promptly.
For these reasons, Coun Gena Merrett asked, "what impact has the increase in permanent staff had on the service". The town hall was told that workloads had reduced as well as an increase in response times – which would be more clearly displayed once the new data is released.
Coun Shelley Guest asked officers how they were dealing with staff retention, as that is a key factor for keeping staffing under control.
Ms Hayes said: "We spent time looking at what other local authorities offer and what they do, and we fared pretty well in that.
"Our salaries are on the positive end – our lowest salary is slightly higher than other areas which does attract younger staff members. Flexible working and free parking has worked for us as well [for attracting new staff].
"It really is the little things like that [free pakring] which makes a difference. One real big win is that we have had three social workers that have left Wigan previously come back to us in the last three months."
The team is hopeful that it can improve its Ofsted score when the next inspection comes around. The improvement plan is "undergoing constant scrutiny" and a plan for children in care is to "make sure we are smart and strengthen them in specific ways", the council chamber heard.
"The improvement plan remains structured over four key areas that we refer to as the 4 Ps, these are Practice, Permanence, Partners and People," a report read. "Our improvement plan is underpinned by clear understanding of our performance across these areas.
"We remain committed to improving our services for children, young people and families and the improvement plan and supporting governance arrangements enable effective challenge and support to ensure that this is occurring."