Wigan charity focused on mental wellbeing celebrates its first successful lottery bid
A Wigan charity that aims to spread a positive message about mental health through football hopes to grow after being successful in its first lottery bid.
Published 27th Jan 2023, 04:55 BST

- 2 min read
Place2Place is a charity that hopes to encourage conversation about both mental health and suicide and achieves this goal through our national game.
Thanks to the £10,000 windfall, it will now continue to not only provide but expand its current services.
The organisation was set up by Peter Hill, from Beech Hill after his friend took his own life, followed by the friend's step-dad and brother.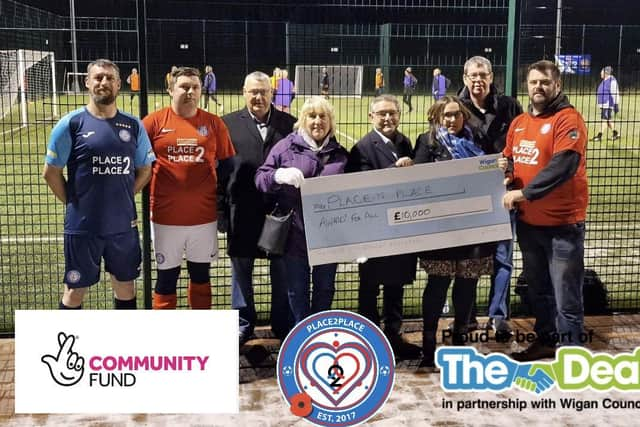 This made Peter decide to take a stand against the stigma that surrounded discussions of mental health at the time, and so founded a five-a-side-football team to give men the opportunity to speak in an environment that would feel familiar to them.
By doing so it has helped individuals open up about problems in their lives and has been said to be more beneficial than traditional approaches such as therapy, which could be overwhelming.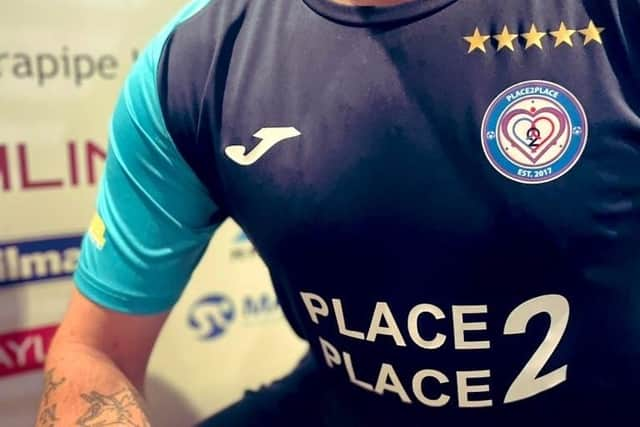 The funding will ensure that the football sessions can continue throughout the year as the charity looks to start offering training and education.
Peter hopes to have established a wellbeing hub within the next 12 months, helping to provide restbite, a community space, and somewhere to help a few more men improve their mental health.
This year marks five years since campaigning began and so organisers have released a new celebration shirt featuring the HopeLine number for Papyrus: a charity that strives for prevention of young suicide.
Further expansion will see both ladies and parent and child-oriented sessions which were recently piloted, with the latter focusing on building strong relationships.
Peter said: "These football sessions are vitally important and it is where the conversation has been starting. We are now developing the next phase of what we are doing with Place2Place and starting to connect people with help more directly."
More information regarding Place2Place can be found on its facebook page