Wigan pensioners turned to alcohol in greater numbers to 'cope with loneliness' during Covid lockdown
More pensioners in Wigan were admitted to hospital with alcohol related conditions than elsewhere in the UK, new data revealed.
Published 20th Mar 2023, 15:45 BST

- 2 min read
Public Health England said that, in Wigan, 817 people per 100,000 aged 65 and over were admitted into NHS hospitals where the primary diagnosis (the main reason for admission) was an alcohol-related condition. The average in England was 810.
The alcohol-related problems included ethanol poisoning, alcoholic liver disease, excess alcohol blood levels, alcoholic cardiomyopathy (diseases of the heart muscle), and mental and behavioural disorders due to use of alcohol.
Figures were also collated for those aged 40 to 64, and again the figures were higher in Wigan than England's average: in Wigan, it was 867 per 100,000, while for the rest of the nation it was 772.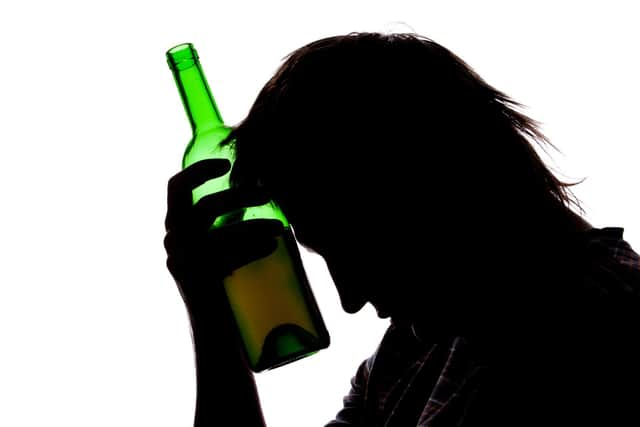 The figures relate to 2021/22 - the year following the global pandemic. This has raised concern about the rise of alcohol misuse in the region from local alcohol addiction experts at the UK Addiction Treatment Group.
In the north-west as a whole, more than 11,000 people aged 65 and over were hospitalised in 2021/22, along with a further 19,365 people aged between 40 and 64 years old.
Of these, a huge 82 per cent (12,754) of those hospitalised aged 40 to 64 years old were male, and 75 per cent (8,342) of those aged 65-plus and hospitalised were male.
Nuno Albuquerque, head of treatment at the UK Addiction Treatment Group said: "The Covid crisis was difficult for everyone, but for the elderly, we're now seeing how much it really affected their mental and physical health.
"Turning to alcohol as a way to cope with the loneliness and fear that 2020 brought is something that many people did, but for those age over 65 in particular, a large proportion in the region are now requiring help for their alcohol use.
"We're also very concerned about those in the 40 to 64 age bracket - males in particular - whose alcohol problems are getting to the level where hospital admission is necessary.
"If they have to be kept in hospital, their problem is likely to be serious. Our concern is who is looking after them when they leave hospital? Are they getting access to the local alcohol support services they need to prevent further health problems? Or will they be left to fend for themselves and ultimately end up back in hospital with the same - if not worsened - problems?"
Alcohol consumption is a contributing factor to hospital admissions and deaths from a diverse range of conditions. Alcohol misuse is estimated to cost the NHS about £3.5bn per year and society as a whole £21bn annually.
24/7 confidential help and guidance for alcohol misuse is available here.