Lancashire's 81-year-old podcaster: Jean Lord talks history, loving research, and her passion for knowledge
Local Lancastrian historian Jean Lord has countless things which make her truly unique, but two stand out slightly more than the others: one, that she has an unrivalled passion for the history of her home village of Whalley in the Ribble Valley, and two, that she's started a podcast about that very topic at the age of 81.
Published 28th Apr 2023, 04:00 BST

- 5 min read
Updated 28th Apr 2023, 09:04 BST
Since it launched in February, the Whalley Local History Podcast has been capturing imaginations across the North West, garnering over 1,400 downloads and earning no small amount of praise from listeners enraptured by Jean's expertise, profound local knowledge, and what seems to be an innate talent for presenting.
And it's clearly a talent she's passed on to her daughter Kath Lord-Green, herself an ex-radio presenter and now owner of podcast and PR agency Voice It!. Kath, who produces the podcast, is keen to help usher in a new wave of female podcasters to continue the rise of media's most dynamic medium, starting with her own mother.
The history behind Jean's passion for history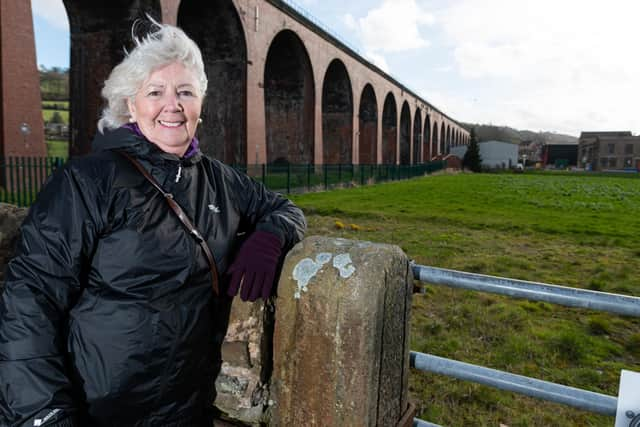 "I've always been interested in history," says Jean. "My dad was a history buff and was always reading history books. When we moved to Whalley 10 years ago, I decided to join Friends of Whalley Grammar School and went along. Kath told me not to come back with an official role… Well, I came back as the fundraiser, didn't I?
"When I said we should put on a summer fair, they said they were thinking of something more like a raffle, but I said we should really go for it," she adds. "People just didn't know about us or about what the Grammar School was, so I said we should open every room and show people what it was all about.
"We had a cricket room, because the first Roses match was played in Whalley; an Abbey room; a virtual King Street display where you could walk down and see old pictures of the buildings; and a heritage room," Jean continues. "And, off the back of organising all that, I just got obsessed with the local history angle. There are just so many stories to tell."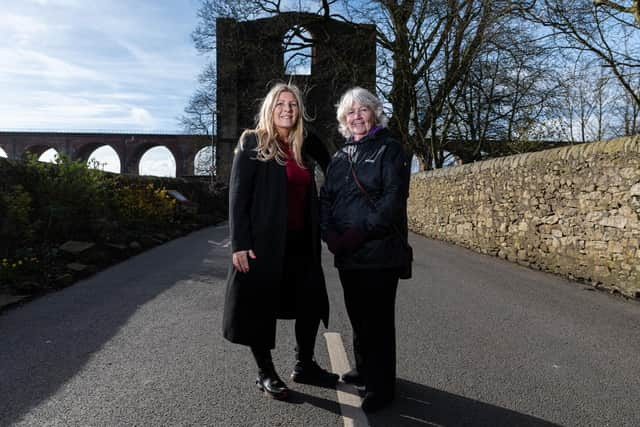 Researched, written, and narrated by Jean herself, the Whalley Local History Podcast is set to run for about 12 to 15 episodes, with each show then to be transcribed and collated as a book. The episodes see Jean unravel myriad elements of village history and dispel a fair share of local myths.
Well known for her community work in Whalley, Jean is not only a member of Whalley in Bloom and helps run the Heritage Room at the Whalley Old Grammar School Community Centre, but also runs the Whalley Local History Facebook page, which has over 1,700 members and counting. Despite her upcoming 82nd birthday in June, she shows no signs of slowing down.
"I love the research - I'm forever digging through Ancestry, Findmypast, and Deceased Online as well as buying items from the Lancashire Records Office to get them sent across to me so I can examine them," says Jean. "And, because Kath is a podcaster, it just made sense to record all these great stories that I was uncovering.
"Well, actually what she said was 'when you pop your clogs…'" Kath laughs before exclaiming 'I didn't!'. "You did," replies Jean with a smile. "You said 'when you pop your clogs, I'm not sorting through all that!'" After another round of chuckles, Kath concedes that organising Jean's records was not an appealing task at all.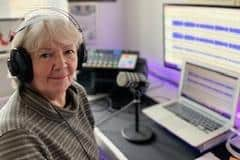 "Also, it just seemed a good idea for it to be shared," Jean adds. "Because of the resources I have, I've uncovered a lot of historical mistakes which are already out there: stories which came from information passed over the garden wall but which I can disprove because I have access to Chancery Masters' records and things like letters to the King and the Archbishop.
"I'm dispelling a lot of myths," she continues. "For example, I managed to quash a story which had persisted for years and years and years about a recluse who lived at the hermitage near the church. There were a lot of negative connotations around her because it was said that she was with child outside of wedlock, but I found out it was a load of rubbish."
Local fascinations via a global medium
Available on Spotify and Apple Podcasts, the Whalley Local History Podcast is one small part of a booming UK podcast market. An estimated 21.1m people in the country listen to podcasts regularly, with the total amount of money spent on podcast advertising recently reaching £46m annually. It's an industry Kath knows well.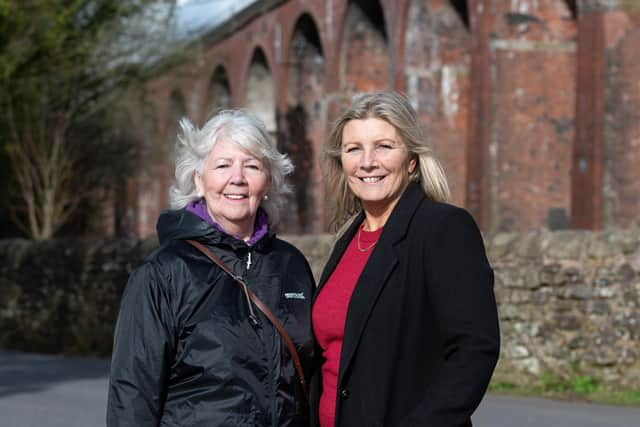 "When you hear the human side behind the stories, it's really moving," says Kath. "The Whalley Arches episode is all about the workers, one of whom hanged himself while others fell off or were involved in countless accidents. You can imagine being there so vividly. Whilst editing it, I was literally stopped in my tracks because you don't often get that human side.
"You tend to just walk under the arches each day, watch the trains going across, or amble down this street or that street without thinking about the history of it all," Kath adds. "That's why it's great that mum's downloaded the QR codes for each episode and put them on the noticeboards, so people can scan them and listen as they're walking around Whalley.
"It's turned Whalley into a virtual museum tour," she continues. "It's been great to be involved - it's my most successful podcast to date! And it's great because we're helping older people access podcasts for the first time, which is good in itself, but we're also connecting people to their local history and stories.
"One man phoned me and said he'd lost his mum after Christmas, but that he loved listening to my mum on the podcast and said how lucky I was to have her stories recorded like that."
Bringing historic Whalley to life
So far, the podcast has earned a raft of rave reviews from enraptured listeners, with many messaging Jean to say how it had led them to reminisce about their family ties to the village, while others say they have been revelling in being transported back to a bygone era. Some have even said they've taken to the streets of Whalley with the podcast playing, keen to view their home through new eyes after learning more about Whalley.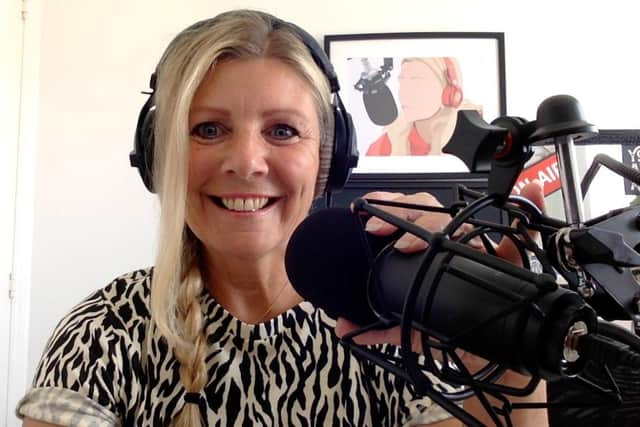 "People have said that they've been walking down Church Lane and King Street since they were a kid and never knew the history behind it all, so it's great that people are getting into it," says Jean, who will be doing a walk around all the Whalley in Bloom planting sites for the coronation, explaining the historical connections on Sunday 7th May at 2pm.
"In Whalley in Bloom it's a well-known joke not to ask me the history of anything, because I'll go off on one!" says Jean with a laugh. "If someone wanders past and asks 'how old is that gate?', I'm like 'well…'" Luckily, she has a podcast these days, so she can get her fix of chatting about history on there. "I'll be tearing up doing the last one," Jean adds. "It'll really pull on the heartstrings."