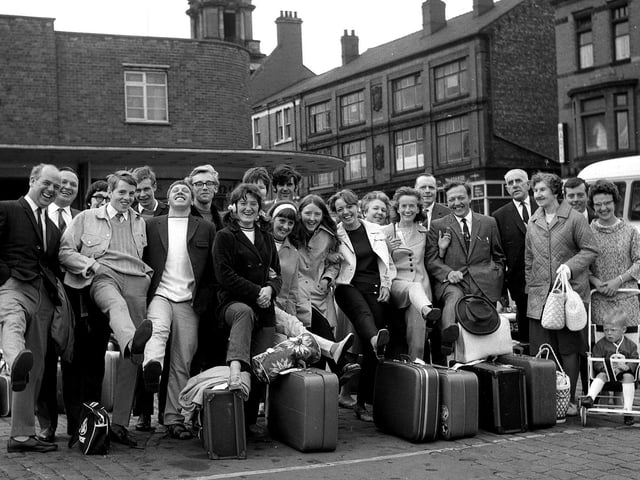 All smiles as Wiganers get ready to board coaches to the seaside during the annual wakes weeks holiday July 1969
IN PICTURES: Wiganers get ready to enjoy Wakes Weeks in 1969
Wakes weeks was the highlight of the year for every Wiganer, young and old.
Wednesday, 3rd June 2020, 9:28 am
Updated
Friday, 5th June 2020, 11:43 am
Factories, businesses and shops all closed for the grand occasion, as thousands of Wiganers, dressed to impress, took trains and buses to the seaside, Blackpool, Southport and North Wales for their annual family holiday. Pics by Gary Brunskill.