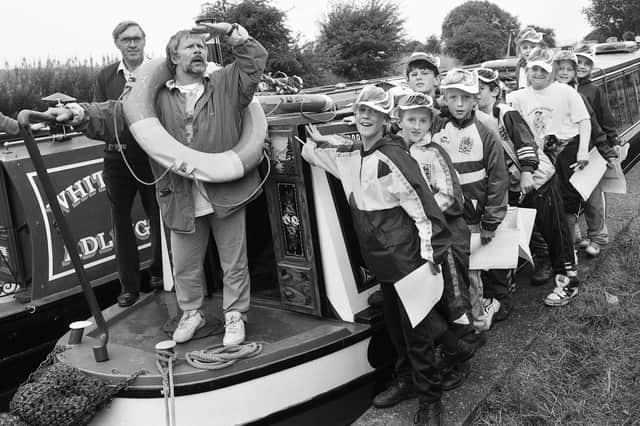 Goodies comedy actor, Bill Oddie, with pupils of St. Wilfrid's Junior School as he launched the "Waterline Day of Action" on the canal at Red Rock in April 1992. The project was a canalside wildlife and plant survey.
RETRO 1992 SPECIAL: Pictures of what was making the news in Wigan 30 years ago
Here we look into our Wigan photographic archives for some random snapshots of the news that we covered 30 years ago back in 1992.