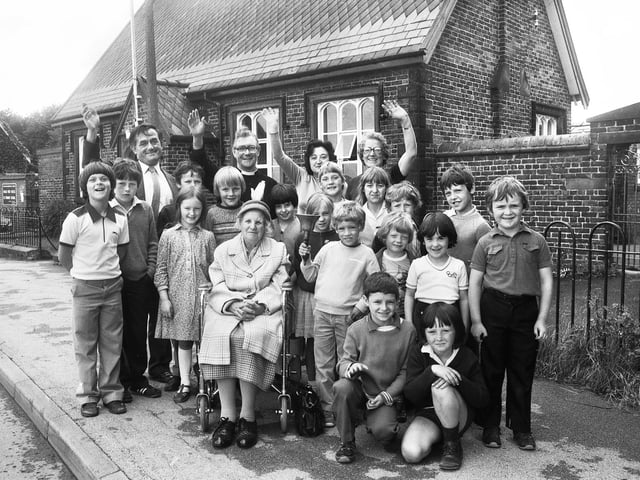 Waving goodbye during the last week at Red Rock Primary School before closure are young pupils, Head, Fred Fearnley, Vicar of St. David's, Haigh, Rev. Ted Rowlands, teachers and longest surviving schoolgirl, Jessie Abbot, aged 90, who attended the school from 1895 to 1903 and later worked at the Bleachworks at Worthington. The school was closing after 106 years in July 1981.
RETRO GALLERY: School, sports and streets
Looking back to 1970s and 1980s a random retro selection featuring sports awards, the closure of a school and more.
Friday, 22nd October 2021, 2:04 pm
Updated
Friday, 22nd October 2021, 2:06 pm