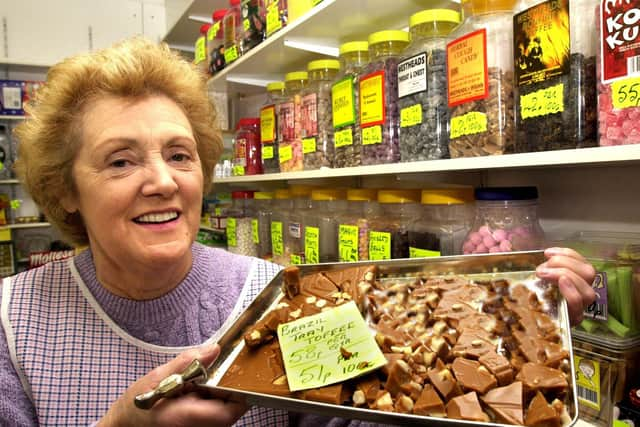 Irene Westhead pictured in 2003. The sweet shop had not changed in tradition in 62 years and sold everything including pear drops, cinder toffee, rum and butter toffee and chocolate raisins from traditional toffee jars and in white bags. The family business was started by Irene's parents Rose and Bob in 1927.
Retro special: Remembering past Wigan shops and shopkeepers
We asked readers on our Facebook page to remember, share stories and celebrate Wigan shopkeepers from years gone by and there were many fond suggestions.
Thursday, 21st July 2022, 12:30 pm