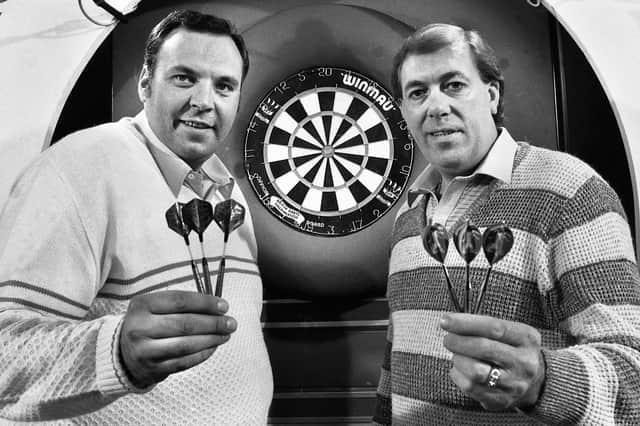 World darts stars Cliff Lazarenko, left, and John Lowe ready to compete at the LUT buses depot in Atherton.
RETRO SPORT - A selection of Wigan sports and fixtures from 1980-1985
Amateur and children's rugby, football, water polo, netball and cycling events covered by Wigan Observer Both staff photographers in the early 1980s have been unearthed for our latest retro gallery.
Saturday, 7th May 2022, 4:55 am
Both the faces and the outfits will have changed but see if you recognise anyone – including yourselves!