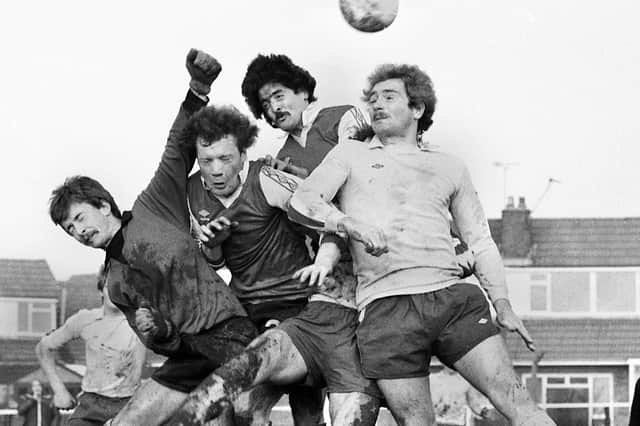 Gary Dickens takes on two defenders and the goalkeeper for the Post and Chronicle Sunday League against Oldham Sunday League in the Lancashire Inter League Tourney quarter-final at Ashton Town's ground on Sunday 21st of December 1980. The Post League won in a competition record win 11-2.
RETRO SPORT: Wigan amateur football 1970s to the 2000s
Our photographers have spent many weekend mornings at the side of a cold football pitch to capture the action from amateur football games over the decades. Here we've selected a few shots from 1970s to 2000s from our photographic archive.
Sunday, 3rd July 2022, 3:45 pm