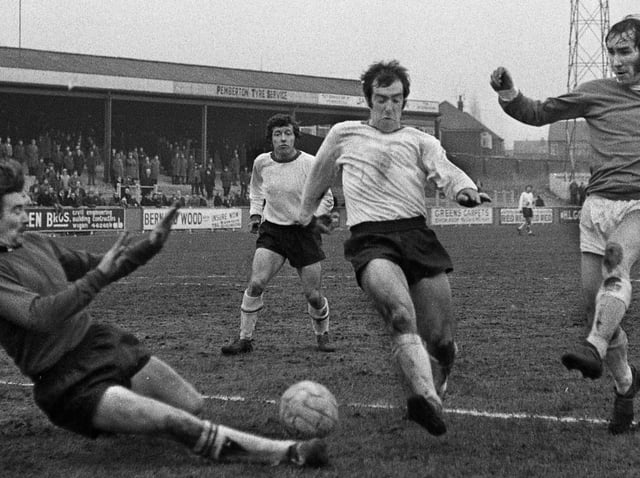 1972 - Wigan Athletic's Jim Fleming moves in on goal against South Liverpool in the Northern Premier League match at Springfield Park on Saturday 19th of February 1972. Wigan lost 1-0.
RETRO SPORT: Wigan Athletic 50 years ago - Latics 1970-72
Looking back over 50 years - here are vintage football photographs, black and white, captured on film of Wigan Athetic in action in 1970-72
Friday, 18th June 2021, 8:30 am
More photographs in Wigan Post today (Friday).