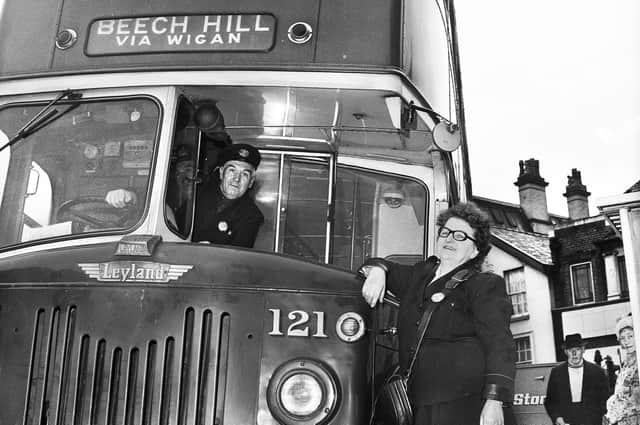 Wigan Corporation bus conductress Anne Walsh, aged 60, on her last day of work before retiring on Wednesday 12th of January 1972. Anne first became a clippie in 1940 but was made redundant 6 years later before being back on the buses in 1952 She is pictured with driver Dick Broomhead who was her bus driver mate for the last 7 years.
RETRO: Wigan news and features from 1972
We've really gone back in time this week. Combing our photographic archives we bring you a random selection of news and features covered half a century ago in 1972.