"We're a local estate agent for local people": Lancashire's Yes Move taking the North West housing market by storm
Steven Stirzaker and Adam Simpson set up the estate agents' Yes Move because they wanted to offer a reliable service for locals, by locals. "We're local lads," says Steven simply. "We know the area, we went to school here, we've worked here, and we know the people, the school catchment areas, the sports clubs, and the pubs."
Published 3rd Feb 2023, 04:00 BST

- 2 min read
Updated 3rd Feb 2023, 14:18 BST
A contemporary estate agency based in Lancaster, Yes Move covers a large swathe of Lancashire, with their properties ranging as far north as Kendal and as far south as Garstang. Founded by lifelong friends and born-and-bred Lancastrians Steven and Adam, the company is on a mission to help buyers and sellers alike.
"I've always wanted to get into the property industry so I had my eye on ways to get involved," says Steven. "And, given that Adam and I had always talked about setting up a business together, the stars just aligned.
"I took the opportunity to sell out my shares in the existing company I'd started with my then-business partner and invest in Yes Move," he adds. "It just seemed like the right time and, while it's a gamble setting up any new business, we wanted to go for it and I'm glad we did because we've been doing quite well ever since.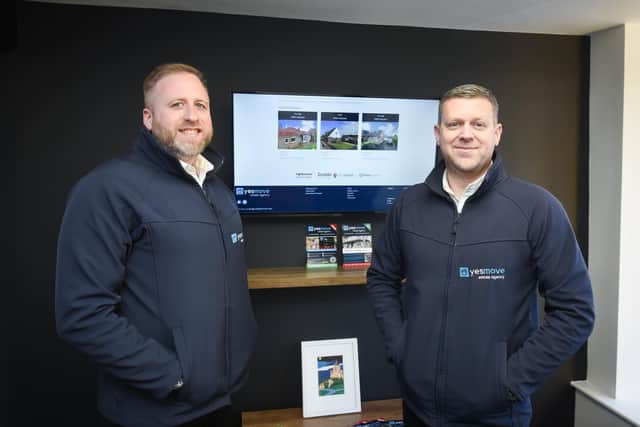 "I have a background in sales and Adam has a background as a quantity surveyor, so everything went hand-in-hand and we set everything up in 2020 during lockdown, which was good in a way because we had a lot of time to plan everything out," Steven continues. "And, unbeknownst to anyone at the time, the property market had started to boom.
"More people were working from home and had started looking around thinking 'I need a home office'. Plus, they had been able to save a bit of money because they weren't going on holiday or buying that new car, so lots of people started thinking about moving. All in all, it turned out to be a great time to set up the business, actually."
With over 30 years' experience in sales and property between them, the dynamic duo behind Yes Move pride themselves on having a keen understanding of the ever-changing law and government legislation and, having recently opened a new branch in Scotforth, it's onwards and upwards for the company going ahead.
"I've loved every minute," says Steven. "I enjoy every single day and never dread a Monday; if anything, I find myself working too much, if I'm honest. After I put the kids to bed, the laptop comes back out again, but that just shows how much we both love it. Meeting new people, seeing homes, and getting the buzz of selling is great.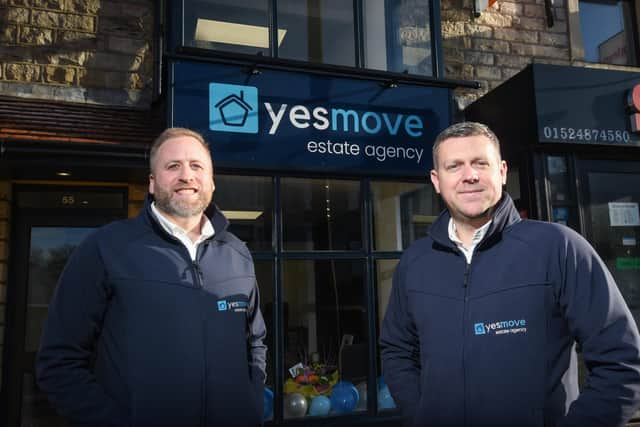 "Buying and selling a house is a big thing, so to be able to help people with that process is very fulfilling," he adds. "We jumped at the chance to move into the new branch, so going forwards it's all about continuing to offer that professional and personal service. We're a local estate agent for local people."