Huge number of crimes are closed without any arrests
An investigation has uncovered over two-thirds of burglaries and vehicle crimes are being closed by police forces without a suspect being identified.
Published 2nd Jun 2020, 09:18 BST

- 2 min read
Updated 2nd Jun 2020, 09:22 BST
Watch more of our videos on Shots!
and live on Freeview channel 276
Visit Shots! now
Thousands of cases were closed unsolved, according to an analysis by Layla Moran MP.
The figures show that Greater Manchester police logged 86,211 cases as 'Investigation Complete; No Suspect Identified, Merseyside police saw 51,744 cases, Cheshire logged 32,655 and Cumbria had 10,460. Lancashire Constabulary didn't provide any data but offered a link to a police website.
Greater Manchester Police saw 284 rapes, 317 drug trafficking offences, 2,788 stalking and harassment cases, 3,222 violence with injury and 8,922 residential burglaries all not solved.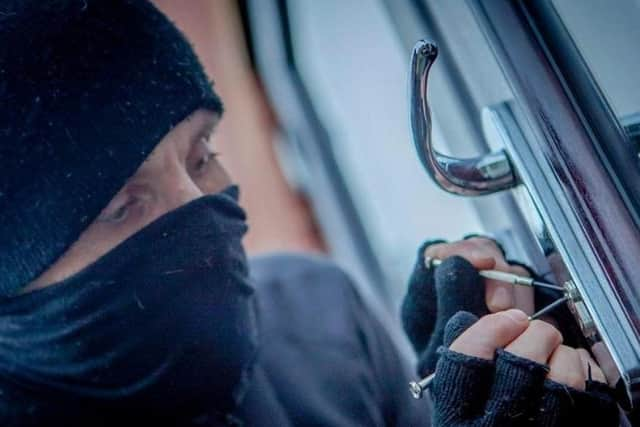 Merseyside saw 5,483 residential burglaries remain unsolved, 58 drug possession and 69 drug trafficking offences, 46 rapes and 2076 violence with injury were closed with no-one charged.
Cheshire Constabulary saw 23 threats to kill closed and five cases of a possession of a weapon.
The figures also show that in Cumbria 3,346 cases of criminal damage were never solved, 542 public order offences are closed and 1,419 burglaries were investigated but no-one was ever caught.
The county also saw 149 sexual offences, 34 rapes, 20 possession of a weapon offences and a possession of drugs case be written off.
Nationwide there were 68,848 stalking and harassment cases, 2,632 drug trafficking and 4,637 weapon possession offences where no suspect was identified before the case was closed.
Screening out crimes, in which a police force marks a case as requiring "no further action", has increased rapidly over the last decade and grew from 361,180 in 2010 to 2.2m last year, equivalent to 43% of all crimes.
The practice has become the default with some crimes. As well as burglaries, more than half of all criminal damage and arson cases end up resolved this way. Where something was stolen from a vehicle, police failed to identify a suspect in 93% of cases. Layla even uncovered a murder was logged as case closed by South Yorkshire Police.
The figures also show that up to 85% burglaries also remain unsolved by Cheshire Constabulary, 81% in Merseyside and 68% in Cumbria.
Liberal Democrat leadership candidate Layla Moran MP said: "It is scandalous that we are seeing so many crimes in the North West are closed without further investigation by police forces.
"It's imperative that the police explore every avenue and act with compassion for the victims and their families when investigating these crimes.
"We are seeing murders, rapes, stalking cases and serious assaults filed, nothing happening for months, if at all, and reports just gathering dust in a police filing system. All the while victims are longing for justice.
"It is also vital that decisions made by the police about investigations, and the reasoning behind their decisions, are clearly and fully communicated with victims so they do not feel they have been left in the dark.
"At the moment millions of people are left without justice and rightly angry that criminals are getting away scot-free."