Number of Wigan people seeking help to stop viewing sexual images of children has risen sharply
The number of Wigan people seeking help to stop viewing sexual images of children has risen sharply, shock new data reveals.
Published 3rd Apr 2020, 08:24 BST

- 2 min read
Updated 3rd Apr 2020, 09:11 BST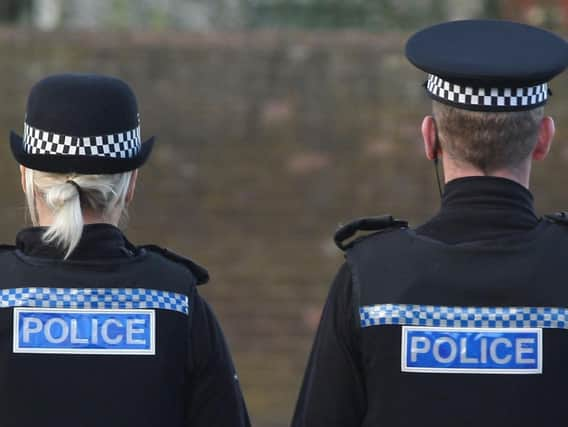 Charity The Lucy Faithfull Foundation has reported in 2019, 3,850 people in Greater Manchester contacted its "Stop It Now" helpline and self-help website to address their issues.
This is an increase of 81 per cent from 2018 which saw 2,128 make contact with the charity.
The charity has also revealed a 28 per cent increase in people in Lancashire contacting the helpline, with 1,459 seeking support in 2019 compared to 1,139 previous year. The charity put the surge in calls down to its successful campaigning efforts including with police forces across the North West.
The campaign aims to tackle online viewing of sexual images of under-18s by highlighting the consequences. These can include loss of job and family life, and being imprisoned and registered as a sex offender.
Through the Stop It Now! confidential helpline and website people can understand what triggers their illegal behaviour and get support to stop for good.
Run by an experienced team of trained advisors, callers to the helpline agree actions they will take to stop their illegal online behaviour in both the short and long term.
The Lucy Faithfull Foundation is a UK-wide child protection charity dedicated to preventing child sexual abuse.
Donald Findlater, director of the Stop It Now! helpline, said: "Tens of thousands of men in the UK are viewing and sharing sexual images of under 18s - these men are our friends, family, neighbours and colleagues.
"Most are adults, but a significant proportion are teenagers.
"Many of these men started viewing this illegal material as part of their adult pornography habit, somehow not noticing or perhaps caring that these were images of children being abused.
"Some don't know the law and need it spelling out. A few are struggling with a long-standing sexual interest in children and think that looking at 'only pictures' is a way of containing that interest.
"Whoever they are, they need to know this behaviour is illegal, it is not a victimless crime and viewing the images creates demand for more. Serious consequences await those involved in this behaviour, but our helpline and website give anonymous, and confidential support and advice to stop and stay stopped. Friends, family and colleagues need to know this too - so they notice and do something."
Building on their efforts, the charity is promoting two new online films based on the concept of "The Fear" to raise awareness of the issue of online offending, and encourage people who view sexual abuse images of under 18s online, or are at risk of doing so, to seek help.
Mr Findlater added: "The Stop It Now! helpline has worked with thousands of these men and the people around them over recent years - we help everyone be part of the solution to this problem. We hope to help thousands more in 2020."