Wigan hit by a huge surge in motorbike and scooter thefts
Police have issued a security alert to all owners of motorbikes, e-bikes and scooters after a massive surge in thefts across Wigan.
Published 21st May 2023, 04:55 BST

- 3 min read
No fewer than 193 motorised two-wheelers have been snatched, largely from homes, garages and sheds, in the last six months alone, latest figures reveal.
To make matters worse they are then often being used for anti-social riding around the borough and police fear that such behaviour could lead to serious if not fatal accidents.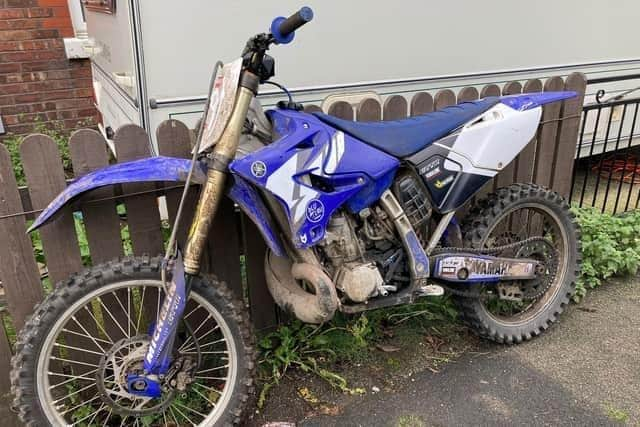 Other vehicles are believed to be being broken down into parts, with at least some of them shipped off abroad for re-sale.
And senior officers told Wigan Today that they believe that thieves are following and spying on owners of motorbikes because they often seem to know exactly where to find them.
Sadly, in some instances, the places in which they are being kept haven't been secured, making them easy pickings for the thieves.
Police, however, are going on the offensive, upping uniform and plain clothes patrols, targeting both crime hotspots and serial offenders and giving out security advice.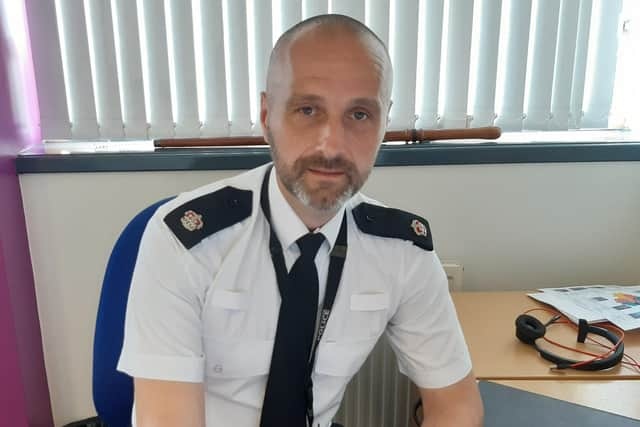 Wigan's divisional commander Chief Supt Emily Higham said: "There are all kinds of motorised two-wheelers being stolen in large numbers around the country and Greater Manchester as a whole at the moment, but this has become a particularly massive issue in Wigan.
"This in turn is leading to a huge spike in anti-social behaviour which poses dangers of its own. That is why we are calling on owners of all motorbikes, scooters, e-bikes and off-roaders to be ultra-vigilant and look after their property.
"Some of the thieves are just going around trying doors and it's amazing how often they get lucky. How often, when you've clicked the key fob to lock your vehicle, have you then checked that it's worked for instance?"
Wigan's head of neighbourhood policing Supt Ian Jones said: "Any motorbike in the hands of the wrong person is a danger and it can lead to serious injuries and fatalities both to themselves and, even more importantly, to the innocent public.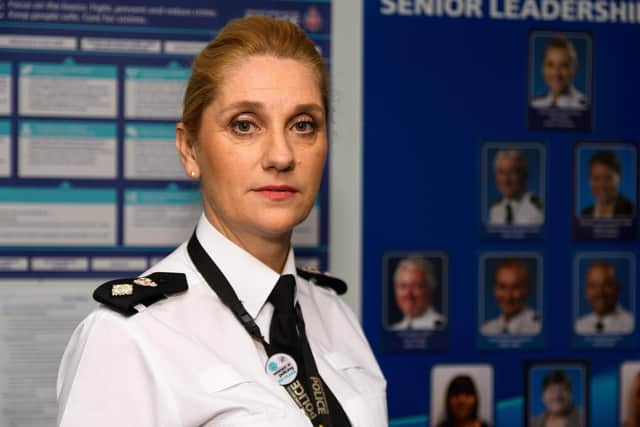 "These dangers and the increase in thefts have led to our stepping up our neighbourhood crime team patrols in uniform and plain clothes.
"We are getting in the faces of offenders too by targeting them.
"This is all part of the Chief Constable's pledge on neighbourhood policing to make it more proactive.
"The public can play their part too though. Ring doorbells as well as other CCTV, are more common these days. If evidence of suspicious behaviour is picked up on them, please share that information."
Supt Jones said that there was evidence of some of the vehicles being sent to "chop shops" where they are broken up for spares, with some of these parts ending up overseas.
Neighbourhood inspector Abby Astle said that a key part of vehicle theft prevention work was involving the police working alongside the council's Community Resilience Team, going out giving warnings and safety checks.
Owners of legitimately-owned bikes are also being targeted if it is suspected those bikes have been used illegally, not least riding off-roaders dangerously on the public highway.
Most of the vehicles stolen have been 125cc or smaller and police say they have also detected other trends which they will not disclose for investigational reasons.
Anyone with information about motorbike thefts, suspicious activities and dangerous riding of two-wheelers should ring police on 101 or Crimestoppers on 0800 555111.