Wigan man claimed gun in his car was to hunt rabbits
A motorist found with a handgun stashed under his car seat claimed he bought the weapon to go '˜rabbiting' with his grandad.
Published 15th Sep 2017, 10:45 BST

- 2 min read
Updated 27th Sep 2017, 11:36 BST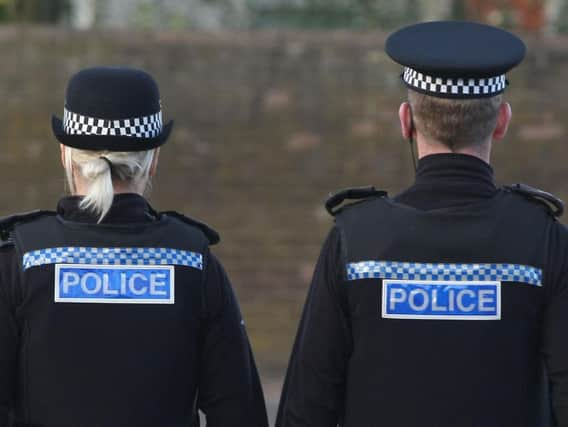 But prosecutors allege Dale Doran, 24, may have been preparing to hold up a nearby service station in the early hours.
And it was also possible Doran, of Comet Road, Marsh Green, who was tracked down "in the remants of a drugs farm", had been carrying the weapon for his own protection at the time, Bolton Crown Court was told.
Defence counsel Charlotte Johnson said Doran maintained that he had purchased the gun, which he accepted was illegal, so he could hunt for rabbits.
He had even discussed the possibility with his grandfather before actually buying the gun, she added.
Doran, who had been due to stand trial, having denied the offence previously, has now pleaded guilty to possession of a firearm.
An alternative charge of possession of an imitation firearm is now set to be withdrawn by prosecutors.
Judge Richard Gioserano said he would need to hear evidence on the gun before he was able to properly pass sentence on the defendant. Doran was remanded in custody for a trial of issue, which is set to be heard on October 30.
The court heard that the gun incident dates back to Doran's arrest on March 25.
He is said to have run off from police after his car was pulled over in the Woodhouse Lane area of Wigan.
When officers searched the vehicle the handgun was discovered underneath the driver's seat and Doran was detained later.
Miss Johnson said that the gun had been kept in the car as his grandmother would have disapproved of him keeping it in the house.
The defendant intended to call his grandfather as a witness to support his assertions, the court heard.
Doran is also awaiting sentence on separate charges of dangerous driving, driving without a licence and having no insurance from February and failing to stop for police in March.