Wigan parents prosecuted for their children's serial truancy
A total of 11 parents of Wigan pupils have been fined over the youngsters' persistent truancy.
Published 29th Mar 2023, 07:39 BST

- 2 min read
Updated 29th Mar 2023, 07:45 BST
And those mums and dads who themselves failed to attend court are the ones facing the biggest bills.
Of the 10 pupils who had regularly bunked off class during the autumn term of 2022 and dealt with at the latest round of hearings at Wigan and Leigh Magistrates' Court, seven attend Dean Trust Wigan in Orrell, the bench heard.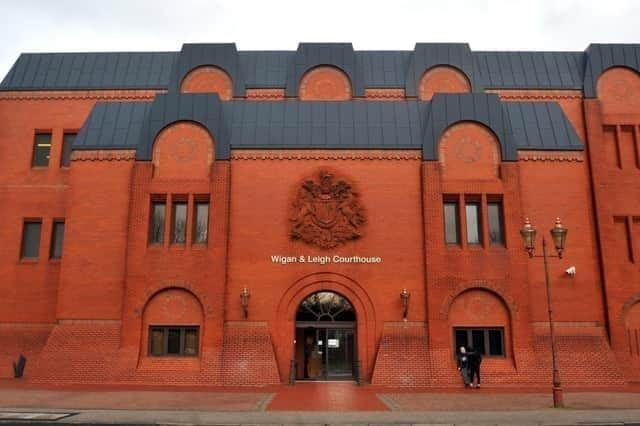 Those who turned up and admitted to the offence were penalised far less than the no-shows who were proved guilty in their absence.
Dave Holden and Vicki Sheridan of Greenwood Avenue, Worsley Hall, were both fined, ordered to pay costs and a victim services surcharge over their son's truancy. Because they didn't turn up at court they must shell out £816: £408 each.
Zoe Barnes, of Selkirk Grove, Norley, must pay £408 for her daughter's absences after being proved guilty in her absence.
And it was an identical fate for Vanessa Barnes, of Norley Hall Avenue, Norley, and so too Michael Walsh of Poplar Avenue, Worsley Hall, for their daughter and son's absenteeism respectively coupled with their own failure to attend the hearing as instructed by the authorities.
But the mums of two other Dean Trust Wigan pupils who did appear when requested and went on to plead guilty - Emma Greenhalgh, of Sinclair Place in Worsley Hall and Rachel Taberner, of Scot Lane in Newtown - were treated more leniently for their daughters' truancy, facing fines and charges totalling £184 and £60 respectively.
But it wasn't only parents of Dean Trust Wigan pupils who were prosecuted on that day.
Laura Brogan, of Balharry Avenue in St Helens, faced the £408 bill after skipping court just as her son did lessons at Ashton's St Edmund Arrowsmith High School.
And Victoria Heaton, of Kingsley Avenue, Worsley Mesnes, and Neil Naughton, of Lady Lane in Goose Green, both pleaded guilty and so were hit in the pocket to the tune of £256 and £60 respectively for their children's absences from Hawkley Hall High School.