Wigan rape victim made pregnant by serial sex offender Dennis Smalley says his Covid death "let him off lightly" from his prison sentence
A Wigan mum who was raped as a schoolgirl by serial sex offender Dennis Smalley says that his death from Covid has denied further punishment for the "monster" who ruined her life.
Tuesday, 30th March 2021, 7:24 am
Updated
Tuesday, 30th March 2021, 7:26 am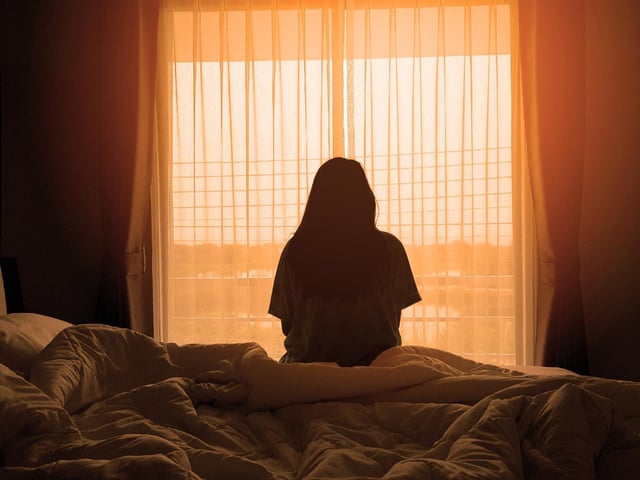 Smalley's 43-year-old victim says he should have suffered longer after ruining her life
The now 43-year-old was made pregnant by the deviant who attacked her in his car at Ince Cemetery and, despite her reporting the crime at the time, he was not prosecuted because someone gave him a false alibi.
Almost a quarter of a century would pass, during which the victim had undergone all manner of traumas - including being stalked and threatened by her tormentor, mental illness and suicide attempts - before a member of Smalley's own family got in touch urging her to come forward again.
This time she was told that 28 women and girls had come forward in all with attack allegations. And after a trial in 2016 Smalley, then of Rutland Road, Hindley, was found guilty of a total of 43 sexual crimes against 11 of the complainants and was sentenced to 25 years in prison. It remains the longest sentence ever handed down to a Wigan sex offender.
Dennis Smalley died after contracting Covid, having served five years of a 25-year sentence
This month victims learnt that he had contracted Covid in prison and had died at the age of 70.
Another woman interviewed by the Post has already spoken of her relief at his demise, saying she no longer had to fear him and the possibility of his release. But the 43-year-old says that he should have "rotted in jail and suffered for far longer" before being rescued by death.
She said: "Why did he have to die? He should have been locked away for years more. That monster has got off far too easily.
"I was a normal, happy schoolgirl with plans in her life - I wanted to be in the army - but in the space of a few brutal minutes that man destroyed everything. And he will have traumatised the lives of many other women too."
As a 14-year-old the woman was a friend of a child relative of Smalley and she and another girl used to babysit at his house.
She thought she could trust him, but one day she was waiting at a bus stop with the plan of going to a friend's for a sleepover when Smalley pulled up in his car and offered her a lift.
She said: "I didn't think I had anything to fear so I got in. After a while he took a turning and I said 'that's not the way to my friend's house' but he said 'don't worry I've just got to nip somewhere else first.' We ended up on a dirt track in Lower Ince near the crematorium.
"When the car stopped he grabbed hold of me. I said 'what are you doing?' but he didn't say anything and attacked me, ripping my clothes away.
"I was paralysed with fear. When he had finished I was stiff and shaking. I just said 'I need you to take me to my friend's house now.' He did that but he also said that he would kill me if I told anyone what had happened.
"I went to my friend's and she immediately knew something was wrong. She asked me why my jeans were ripped but I just made up a story about catching them on something at the bus stop and told her I was OK. I just drank a bottle of QC to block it out. At that point I didn't want to tell anyone but I really wish I had. My friend would've told her mum, the police would've got involved and things might've been different.
"As it was I went home the next morning and didn't say anything at all for weeks. I was frightened that my brothers would go after him in revenge and end up in trouble with the law themselves.
"Eventually I found out that I was pregnant but still kept it concealed. The floodgates finally broke when I fainted during a netball match at school. My mum was called and in front of her, the headteacher and a teacher I said that I had been raped by Dennis Smalley and that I was pregnant.
"He was arrested on suspicion of rape but a girlfriend of his gave him a false alibi so he was never charged and it never went to court. This was another huge blow. I was destroyed."
"I ended up at the doctor's. I started self-harming and eventually tried to take my own life by cutting myself because I didn't want to be around anymore."
By the time the victim had told about the attack and pregnancy it was too late to have an abortion and so a daughter was born and she was mainly raised by the victim's mother. Still aged 14, the girl was taken out of school by her mum before the pregnancy started to show so that she would be spared the sneering gossip and torments from peers who had no idea what had happened to her.
After the birth there was no bond between mother and daughter and, after the victim had another child by a young man several years later, she gave them away for adoption together.
She said: "I couldn't bond with either of them. My head was not right after what had happened. I was diagnosed as bipolar when I was 15 and I am still suffering from it now.
"I ended up getting married and had two more kids, but it didn't last long because he was too controlling, didn't understand what I was going through and wouldn't let me see my family. I was under a psychiatrist for years and at one point had to be sectioned because I took an overdose."
The victim said she has had jobs over the years but has never been able to hold them down for long because of her mental state which she blames entirely on Smalley.
She moved to another town but would come back to Wigan to see her mother and on several occasions bumped into Smalley who still didn't live far away from the family home and he would continue to issue threats about what would happen if she broke her silence.
The victim said: "On one occasion in 2004 I went to see my mum and he spotted me. I was with my two children and got on a bus but he followed it all the way to my new home town in his car.
"I only managed to give him the slip by going to the house of a friend who let us stay the night. Over the years I suspected that he must have attacked other girls but I didn't know of any until just before the court case."
It was only in 2015 when a relative of Smalley contacted the victim to say they had always believed her story and that she should agree to be interviewed by the police again because someone else had made a complaint.
"I said they could pass my details on to officers, but before they had even got in touch I thought 'sod it,' and contacted the police myself. It was then that they said that no fewer than 28 women and girls had come forward with allegations of rape and sexual assault dating back 40 years."
Because Smalley denied the allegations, 11 of the complainants had to testify at his trial at Livepool Crown Court.
The 43-year-old said: "It was frightening and nerve-wracking but I couldn't see him even though I was in the court room and in some ways it was liberating because I was finally able to tell the justice system what he had done to me all those years ago and how it had wrecked my life ever since. It was liberating in a way."
The victim was not in court for the verdict but when she received news of his guilty convictions, she leapt off the sofa and told her new partner: 'thank goodness for that'.
"I think he would have carried on abusing and raping girls and women until the day he dropped if he hadn't been arrested. I agree with the policewoman who investigated him and said that he was one of the most despicable, sickening human beings she had ever encountered. At least after he was sent down I felt safer.
"But when a friend in Hindley told me the other day that he had died I felt more anger than relief. He should've been rotting in prison for much longer. It's like he's got off lightly.
"Meanwhile I am still badly damaged, bipolar, unable to work or do anything for myself, having suicidal thoughts and have a partner who is my carer."
The Wigan Observer and Wigan Post are more reliant than ever on your taking out a digital subscription to support our journalism. For unlimited access to Wigan news and information online, you can subscribe at www.wigantoday.net/subscriptions