LISA NANDY MP - Act now to end this abuse of women
The reaction to the heart-breaking death of Sarah Everard across the country has been extremely powerful and moving.
Thursday, 18th March 2021, 1:33 pm
Updated
Thursday, 18th March 2021, 1:36 pm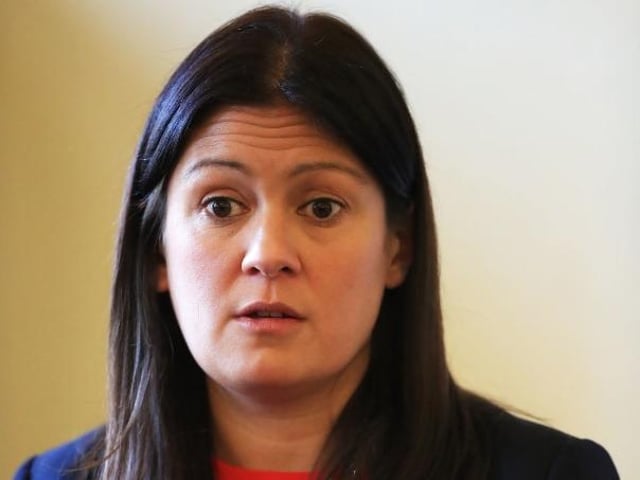 Lisa Nandy MP
It has led to an important national conversation about the everyday abuse and violence that many women and girls experience and to passionate demands for action and change to help stamp this out.
Sarah's death has moved countless women and girls to open up about their own experiences of being harassed and feeling unsafe.
It cannot be right that so many women continue to fear for their safety on a daily basis on our streets or at home.
Violence against women and girls comes in many forms - from harassment or abuse in workplaces, public spaces and the home, through to serious violence such as rape and murder.
The current legislation in place for tackling violence against women is woefully inadequate. We currently live in a country where someone found guilty of stalking can be given a maximum sentence of six months in custody while, in contrast, it is possible to get five years in prison for fly-tipping.
Office of National Statistics figures show that recorded rapes doubled between 2014 and 2019. Yet rape and sexual violence prosecutions are at their lowest ever level in England and Wales.
In 2020 a staggering 99% of rapes reported to the police in England and Wales resulted in no legal proceedings whatsoever. The Crime Survey for England and Wales showed that more than 1.6 million women experienced domestic abuse last year but prosecutions for this crime are also down by 19%. In the face of such damning statistics is it any wonder that only 15% of women who experience sexual violence ever report it to the police?
With the introduction of a new Police, Crime, Sentencing and Courts Bill this week the Government has a massive opportunity to introduce meaningful reforms that could help tackle violence against women and ensure that victims get the justice they deserve.
However, the proposals include next to nothing about addressing this issue. In fact, in all 296 pages of the Bill there is not a single mention of women.
The Government has failed to realise that now could be the time to unite the country and put in place long overdue protections for women against unacceptable violence, including action against domestic homicides, rape and street harassment – as well as tackling the misogyny, the ingrained prejudice against women, that underpins the abuse women face.
The Bill also includes poorly thought out sweeping new measures that will impose disproportionate controls on free expression and the right to protest.
More than 150 civil rights organisations have called for these measures to be shelved as they would constitute "an attack on some of the most fundamental rights of citizens". Whilst the event in Clapham Common at the weekend was a vigil to mark Sarah's death and not a protest, the concerning scenes of how the police appeared to handle those who attended should be a warning to Government to not rush through laws aimed at cracking down on peaceful protests.
That is why Labour MPs are voting against the Bill during its early stages in Parliament. We are calling on the Government to drop its rushed proposals and instead work with us to introduce sweeping new measures to tackle violence against women as well as to deliver other important areas of reform that have long been promised, like tougher sentences for attacks on frontline workers and increased sentences for terrorists.
Labour has outlined our own package of measures that should be introduced to help better protect women and girls from violence and abuse. This includes increasing the minimum sentences for rapists and stalkers which are currently far to low, creating a new street harassment law to help stamp out catcalling, unwanted sexual attention or degrading comments, introducing a Whole Life Tariff for anyone found guilty of abduction, sexual assault and murder of a stranger so they would never be released, and making misogyny a hate crime so that offences motivated by hostility to women are better recorded, investigated and prosecuted.
The Government could be making these changes in the Police, Crime, Sentencing and Courts Bill right now but it has chosen not to do so. It must think again as now is clearly the time to act and help tackle the abuse and violence against women and girls which is forcing so many across the country to live in fear.
Thank you for reading. We're more reliant on your support than ever as the shift in consumer habits brought about by coronavirus impacts our advertisers. If you haven't already, please consider supporting our trusted, fact-checked journalism by taking out a digital subscription. Thanks again.