LUKE MARSDEN: don't miss your chance to influence Wigan's future at the local elections
​"Nothing will change, what's the point?"
Published 28th Apr 2023, 04:55 BST

- 2 min read
​That's a line I've heard time and time again over the last few weeks ahead of the upcoming local elections next week.
Wiganers are apathetic and I don't blame them.
Arguably, however, local elections have a greater impact on our town than the general elections.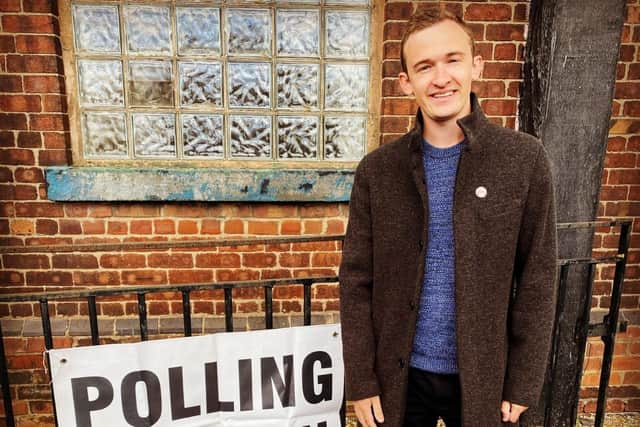 Everything from the bins being collected to our potholed roads: all are issues and concerns for us all and our local councillors are duty-bound to fix them.
Some people say they want a change and don't like a lot of what's happening in our town. Some feel powerless to stop it, but use your voice and, importantly, your vote.
Traditionally, local elections have a smaller turn-out, and this year could be even worse with the new voter ID rules.
If you intend to vote in person on May 4 you must bring ID.
"Oh I've forgotten it, I'll nip home and come back." That'll be a common saying next week and I suspect many won't return, not that I'd blame them.
If you intend to call in to vote before or after work, take a form of ID to work with you. If you remember nothing else on May 4, remember your ID!
These local elections are even more complex this time around as we get three votes in each ward instead of one, so vote three times.
A friend received his postal vote this week, filled it in and only voted for one before posting it.
I don't blame him: the entire saga is exhausting and with new complexities added, I'm concerned how democracy will play out.
I implore you: if you're fed up or want to keep the status quo then the only way to have your voice heard is to do your duty and vote next Thursday.
Oh, and needless to say, you can forget to brush your teeth that day: just don't forget the ID. Your town depends on it!