LUKE MARSDEN: The best way to salute and help the NHS is to stay safe and obey the rules
Well 2021 could have got off to a better start couldn't it?
By Luke Marsden
Published 9th Jan 2021, 07:00 BST- 2 min read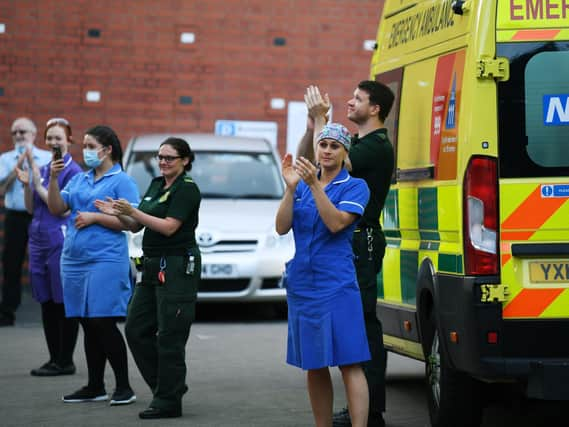 I'm writing this with only the prospect of going for a brisk walk around the Whelley loop line for exercise in the hope it doesn't turn into a Dancing on Ice audition.
We're back under our third national lockdown and I've been asked quite a lot about how I feel, as like many across our town and country, I live alone. Thankfully support bubbles are still in place and we are permitted more than an hour of exercise a day unlike the first lockdown. The snow has been a treat hasn't it? As my dad always says: "snow is fine on postcards but nothing else." Having slipped on my backside whilst walking my Westie, Lewi this week I can confirm my Dad is correct.
I was opposed to another national lockdown, I know we have more positive Covid-19 cases than ever before, but my thoughts are on our economy, our small businesses, our mental health and our livelihoods. We need to continue to ramp up our vaccination efforts as that is now our lighthouse in this darkness.
Clap for Carers has made a comeback rebranded as Clap for Heroes. I alongside many others clapped week in week out for our carers back in the spring but I'm sure our carers and heroes would appreciate we don't risk hyperthermia by clapping in winter. The best way to honour them right now is to continue to wash our hands, wear our masks and maintain social distancing. This would be more useful to them than a 60-second clap with our gloves on in the pitch black of night.
I did actual contemplate not taking down my Christmas tree just yet but nobody wants to look at baubles mid-Jan, right?
The Wigan Observer and Wigan Post are more reliant than ever on your taking out a digital subscription to support our journalism. For unlimited access to Wigan news and information online, you can subscribe at www.wigantoday.net/subscriptions