Alarm as numbers of houses for sale and viewings for properties plunge
The enormous impact of the coronavirus outbreak on the borough's housing market has been laid bare by shocking new statistics.
Published 15th Apr 2020, 13:02 BST

- 3 min read
Updated 15th Apr 2020, 13:04 BST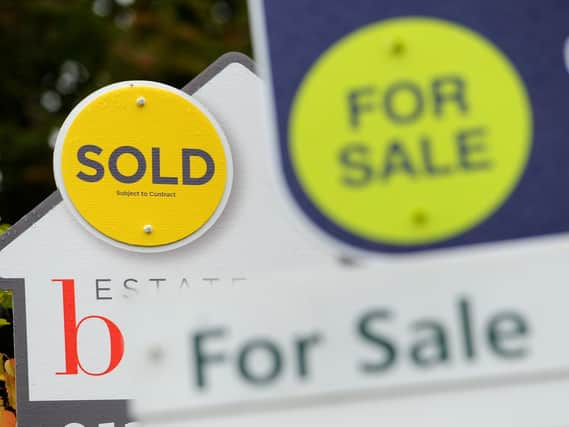 Analysis of data gathered by industry body Get Agent shows how the number of houses being listed for sale has gone down while online viewings have plummeted.
In the three weeks of increasingly-stringent measures to contain the Covid-19 pandemic the number of homes in the borough being listed for sale has gone from more than 150 in a seven-day period to less than 50 per seven days at the start of April.
Viewings have dried up even more dramatically, with the average number of clicks a property can expect to receive soon after being put online in early April falling to such a low level that almost no meaningful averages can be calculated.
By way of comparison, in mid-February when the dataset began houses in WN3 alone could expect an average of more than 200 viewings in the first three days they were put on property websites, with interest peaking at the end of that month.
Get Agent, which compiled the data, says the lockdown has caused the UK property market to effectively grind to a halt, with people unable to complete sales, viewings of properties impossible and estate agents having to shut their stores.
Colby Short, Get Agent's CEO, said the data made for "tough reading".
He said: "The impact of the Coronavirus is already very evident despite the short time we've seen social and market restrictions implemented by the Government.
"It's clear that many sellers are now refraining from selling and the speed at which the pandemic has taken over has caused a breakdown in communication between seller and agent.
"It is a very worrying outlook for agents as well who are clearly struggling with the financial impact while trying to pivot and keep a sense of operational normality."
The listings data combines the number of new properties being added to three major sites: Rightmove, Zoopla and OnTheMarket.
The viewings statistics, meanwhile, average the number of web viewings a property receives within its first three days of being put on the market.
These show a massive drop-off in house-hunting, with a property across the eight WN postcodes receiving an average of somewhere between 123 and 145 viewings in its first three days over a four-week period running mid-February to mid-March,
By contrast, the viewing numbers last week were so small no averages could be calculated, with only WN8 covering Skelmersdale and surrounding areas having enough activity to come to a figure of just 67 viewings per house in the previous seven-day period.
The decline in listings is equally significant, with WN2 going from 36 properties listed in a seven-day period to just eight in the space of a month.
And every postcode has seen crashing declines in listings in the last two weeks since lockdown was introduced.
One slight outlier is WN6, where large numbers of properties were listed for sale around the end of March.
However, at the end of March and start of April that went from 72 homes going online for sale in one seven-day period to just 15 over the following seven days.
Get Agent's national data shows that across the country both listings of homes and viewings of them online have fallen dramatically.
And searches for buyer and seller keywords on Google have both fallen by more than 50 per cent since mid-February.
Surveys of estate agents and home sellers have also been done, with firms extremely concerned about coronavirus and many having to furlough staff.
Homeowners, though, were slightly more optimistic, with many saying they still hoped to sell their homes and move even though they were resigned to delays of several months due to coronavirus.