American charity's act of kindness will make a difference for people in Wigan this winter
A Wigan charity working to keep people warm this winter has received a bumper donation from an international organisation.
Published 16th Nov 2022, 04:55 BST

- 2 min read
USA-based charity Random Acts provides random acts of kindness across the globe and wanted to do something to support The Brick's Wrap Up Wigan campaign.
It donated 20 slow cookers, 20 heated blankets, 20 blankets, 20 adult coats and 20 hot water bottles, worth more than £4,000 in total.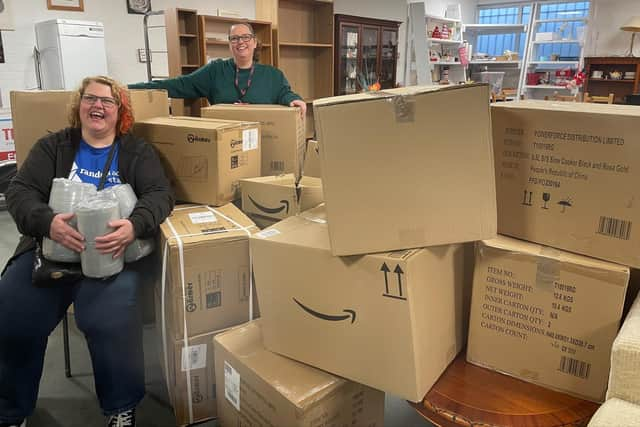 In 2021, nearly 20 per cent of households across Wigan were living in fuel poverty, and more than 20 per cent of excess winter deaths in Wigan were attributed to cold homes. It is feared these figures will increase this winter.
Alex Vincent, who joined Random Acts in 2018 as a regional representative in the UK and is now community outreach director, said: "I'm born and bred in Wigan and I know the extent of poverty and homelessness facing the people in our community.
"The Brick provides consistent support and help that really does have a meaningful impact on people's lives, so I am delighted to be able to get involved and help their Wrap Up Wigan campaign.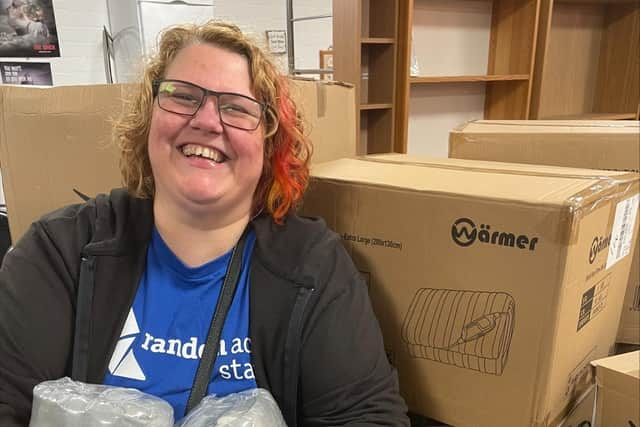 "Our mission is to conquer the world, one random act of kindness at a time, and we know that every little bit we do can really help to make a difference."
Wendy Doherty, head of fund-raising and partnerships at The Brick, said: "We are so grateful for this incredibly kind and generous donation from Alex and everyone at Random Acts. That we can be helped by a global charity like this is amazing, and so many families will be helped.
"This winter is set to be extremely hard for so many people, so to be able to share this donation with our community is just amazing."
The Brick is collecting electric blankets, sleeping bags, blankets, hot water bottles, hand warmers, thermal clothing, padded coats, body warmers, fleeces, hats, gloves, socks, slippers and slow cookers. Donations can be taken to any of its shops.
To request an electric blanket or slow cooker, call The Brick on 01942 236953 or email [email protected]