Family said they were left to 'shoulder the burden' of mentally ill son's care before he was found dead in Wigan canal
The death of a Wigan man who was pulled from the Leeds-Liverpool canal was "wholly preventable," according to his family.
Published 21st Mar 2023, 16:56 BST

- 3 min read
Updated 21st Mar 2023, 16:56 BST
An inquest opened today (March 21) at Bolton Coroner's Court into the death of Peter Curphey, whose badly decomposed body was found in the canal on April 11 2022, almost a month after his disappearance.
His family raised the alarm when he failed to appear for his 44th birthday on March 18.
After a missing from home appeal was launched, searches for him proved fruitless. The body of Mr Curphey was eventually spotted by a member of the public lying "face down" in the canal.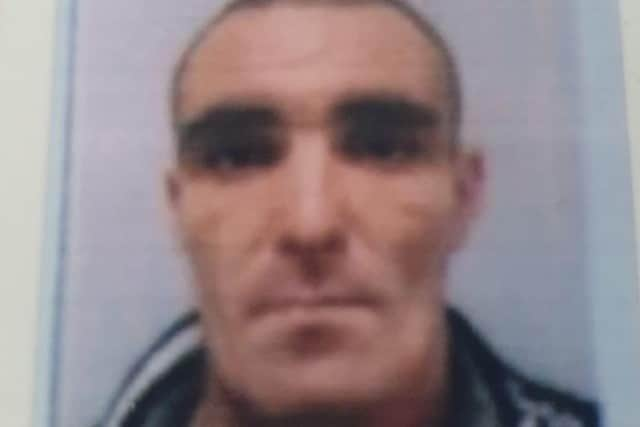 A post-mortem examination report found Mr Curphey, a known drug-user, had a cocktail of drugs in his system, including cocaine, cannabis, and morphine, which may have been the result of heroin use.
The coroner, Timothy Brennan, read out a statement from Mr Curphey's mum Deborah Mercer on the first day of an inquest into his death.
She said the family had been left to carry a lot of the burden for his care.
She said: "Peter's death was wholly preventable. He was in need of more structured care from mental health services, not in the community.
"He couldn't cope and lived in complete chaos. Carers were afraid of him so I cared for him with my husband. This was our life for the past 10 years."
Peter Curphey had a historic diagnosis of schizophrenia, which was later changed to mental and behavioural disturbance due to substance abuse.
During his episodes of psychotic behaviour, Mrs Mercer said he had set fire to his kitchen and began smashing up his flat. He would also sleep with a toaster to act as a cigarette lighter, and would talk to a teddy bear, despite being a grown man.
Mrs Mercer said she was often on the receiving end of her son's violent and unpredictable behaviour and feared for her own safety, but her calls for Peter to be sectioned or involuntarily detained under the Mental Health Act were ignored.
She said: "He was very good at masking his behaviour and playing down his condition to his carers."
In her pen portrait of her son, she said: "Peter was a calm, lovely boy, popular who excelled at school. He was keen on sports and played for Wigan Town Boys at Wembley stadium.
"When he was a teenager, he mixed with the wrong crowd which led to him experimenting with recreational drugs and drug misuse, including Class A drugs, and a life of crime to fund that recreational misuse. His entire potential was snuffed out as a result."
In September 2021, Mr Curphey had been admitted to the Atherleigh Park mental health facility in Leigh as an informal inpatient. However his family said this simply left him "free to do as he pleased," and there was little supervision. He was discharged in early January 2022 after he was assessed as not posing any risk to himself or others.
Detective Inspector John Davies, of Wigan CID, told the inquest that a considerable amount of police time was spent trying to find Peter after he was reported missing on March 18, as he was categorised as a "medium risk."
DI Davies said Peter was well-known to police as having significant emotional well-being problems.
CCTV footage which had come to light showed him walking in a "zombie-like state" across a garage forecourt in the direction of the canal where his body was later found.