'Fed up' Wigan resident speaks of abuse from drivers clogging up roads on the school run
A fed-up Wigan resident has had to change her working hours because of selfish parents blocking the road where she lives as they drop off and pick up their children at a primary school.
Published 29th Jan 2023, 04:55 BST

- 2 min read
The householder, who asked not to be named, shared pictures of the choked up road outside an entrance to St Wilfrid's CE Primary Academy in St Wilfrid's Road, Standish.
She said this was typical of scenes outside the school every morning and afternoon as cars descend on the narrow road in their droves, fighting for space with buses and other drivers. She claimed those on the school run regularly parked up in the middle of the road and in front of residents' driveways, leading to furious rows.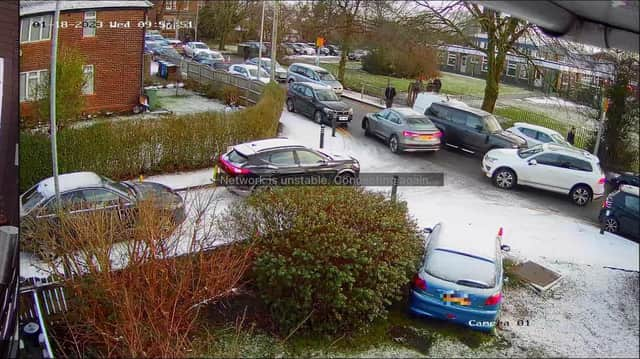 The woman said: "Every day it's just absolutely horrendous. It's got so bad I've had to change my hours at work because I literally cannot get out of the road in my own car.
"Even though some double yellow lines were put on the junction to St Wilfrid's Road, it's still chaotic. I've spoken to the council, police, and traffic wardens. The school has sent letters out to parents, but it hasn't made any difference. The police don't have powers and traffic wardens only turn up once in a blue moon and then just stand there and watch."
She added: "I've left respectful notes on the windscreens of cars blocking me in, which led to one man banging on my front door and calling me a f------- b----.
"They've got permission to park at a leisure centre two minutes away at the back of the school, but they're too lazy to walk even that short distance so they just block all the streets instead."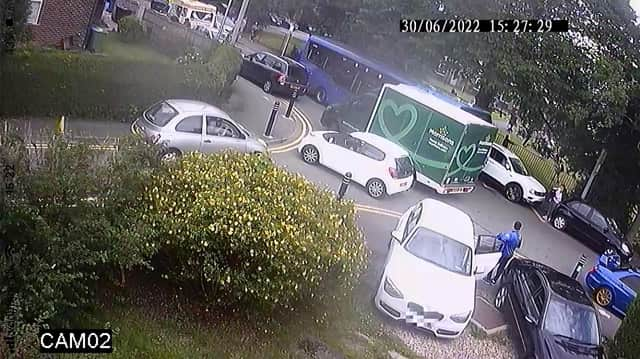 A Wigan Council spokesperson said: "This location is regularly patrolled by our parking enforcement team, but we will ensure that patrols are prioritised on our rota at the school's start and finish times to ensure safety for all highway users.
"It is worth noting that the council does provide a school crossing patrol at this location for the safe crossing of this busy road by parents and children attending the school.
"This school crossing provision does result in increased traffic congestion around this junction while parents and pupils cross safely and we thank local residents for their understanding for this very short disruption."
Residents living in other parts of the borough have also complained about vehicles being carelessly left, blocking drives and causing motoring hazards. Earlier this month the police took action by ticketing numerous cars dangerously parked on a housing estate near to Leigh Sports Village, some of which were completely blocking pavements or left on corners at junctions.
And residents living on another Wigan estate were reported to be in conflict with a local cricket club over parking issues and noise disturbances caused by events there. Those living on Paris Avenue, Winstanley, said they remained frustrated by on-street parking by visitors to Goose Green Cricket Club despite putting forward several proposals. The club continues to claim it has no way of controlling where visitors park.