Grieving dads to play football match in memory of Wigan schoolgirl
A team of bereaved dads will pull on their football boots to raise money in memory of a brave Wigan schoolgirl.
Published 26th Mar 2023, 15:45 BST

- 2 min read
Football team Angels United, which supports fathers who have lost a child, will take to the pitch for a fund-raising match in the borough.
They will play against a team created by Wigan-based Holly's Hearts, which was set up after the death of five-year-old Holly Prince.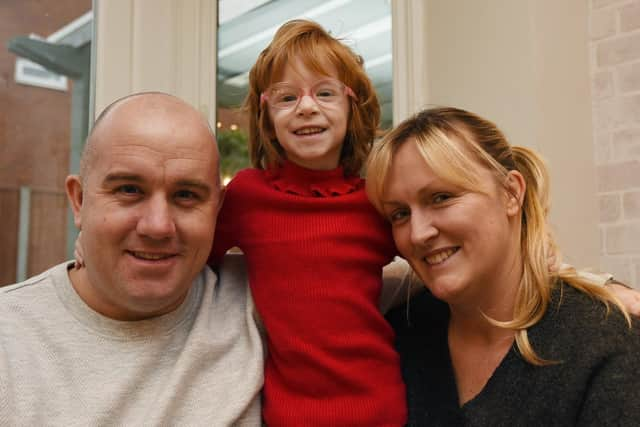 Mark, who lives in Hindley, said: "Since Holly passed away last April, I have noticed Angels United on Twitter and it's a team of bereaved dads, whether it's miscarriages, stillbirths or child loss. Everyone is there for that reason.
"I reached out and I have been training with them and played one game with them so far."
As Mark has a passion for football and is manager of Atherton Town FC, he thought a match involving Angels United would be a perfect fund-raiser.
He is creating a Holly's Hearts XI team, which will play against Angels United at Atherton Town's Butler Park, on Eckersley Fold Lane, Atherton, at 3pm on Sunday, May 21.
Mark hopes to represent both teams, swapping sides at half-time.
Admission is free, with donations collected for both Holly's Hearts and Angels United, and there will also be a raffle, bouncy castle, barbecue and other attractions.
It is the next big event to be organised by Holly's Hearts, with more fund-raisers planned for the summer months.
Mark's brother is looking to hold a bike ride on July 1 and there will be a summer fair and family fun day on July 16, with a range of attractions.
Several supporters are also due to take part in the Manchester and London marathons in coming weeks in aid of Holly's Hearts.